10 Suplementos has created this fantastic program so that you can get quickly and easily what your basal metabolism and what your total energy expenditure daily counting in calories. If your goal is to lose weight, gain weight, increase your muscle mass, improve your sports performance is vital to know your own body and how much you need to meet those needs. With this wonderful software you can obtain very quickly the essential values ​​of your metabolism to be able to correctly design a specific diet plan. Just enter your age, sex, height, weight and daily activity and you will automatically get your metabolism at rest and what your daily energy expenditure.
This program is to use under windows and it is totally free!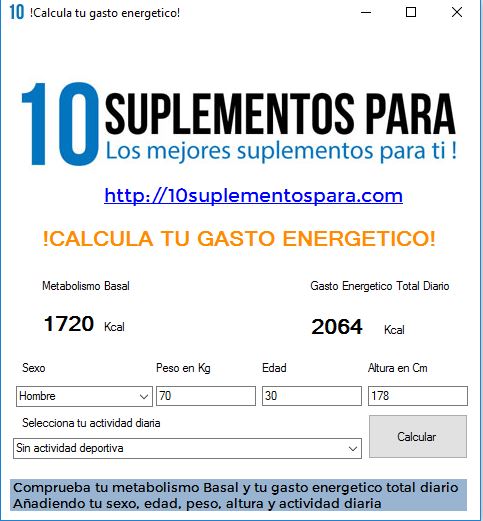 ¡Follow Us and don't miss any interesting soft!
Follow @BananaSoftCom