With Edificius-LAND you can address garden design, public and private parks, landscape architecture and exterior spaces design in general, therefore anything connected with urban and public spaces planning.
You have specific BIM objects at your disposal to produce renderings and beautiful project presentations.
Roads, Yards, Shed structures, Stairs, Ramps… allow you to easily model the necessary objects for garden and exterior spaces design. Landscaping design projects can reach a high level of detail when using advanced parametric objects specifically developed for landscape design such as terrain profile pavements, exterior stair sets and ramps with railings, fences, gratings, gutters, sidewalks and kerbs, barriers, landscaping walls, etc.
Even the flowerbed and swimming pool are at your disposal as parametric BIM objects for modelling.
The Tree object also offers realistic photographic representations of a wide selection of trees, bushes and plants. Edificius LAND already comes with an archive of trees and many others can be downloaded from the continuously updated online catalogue.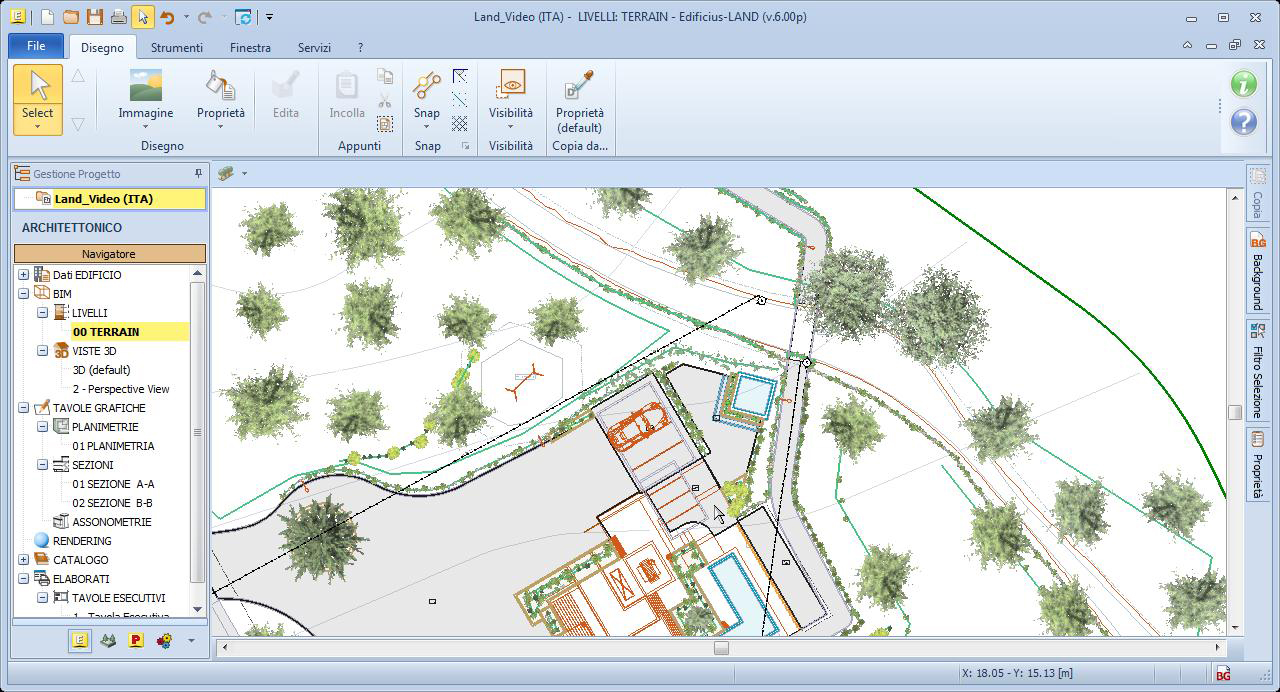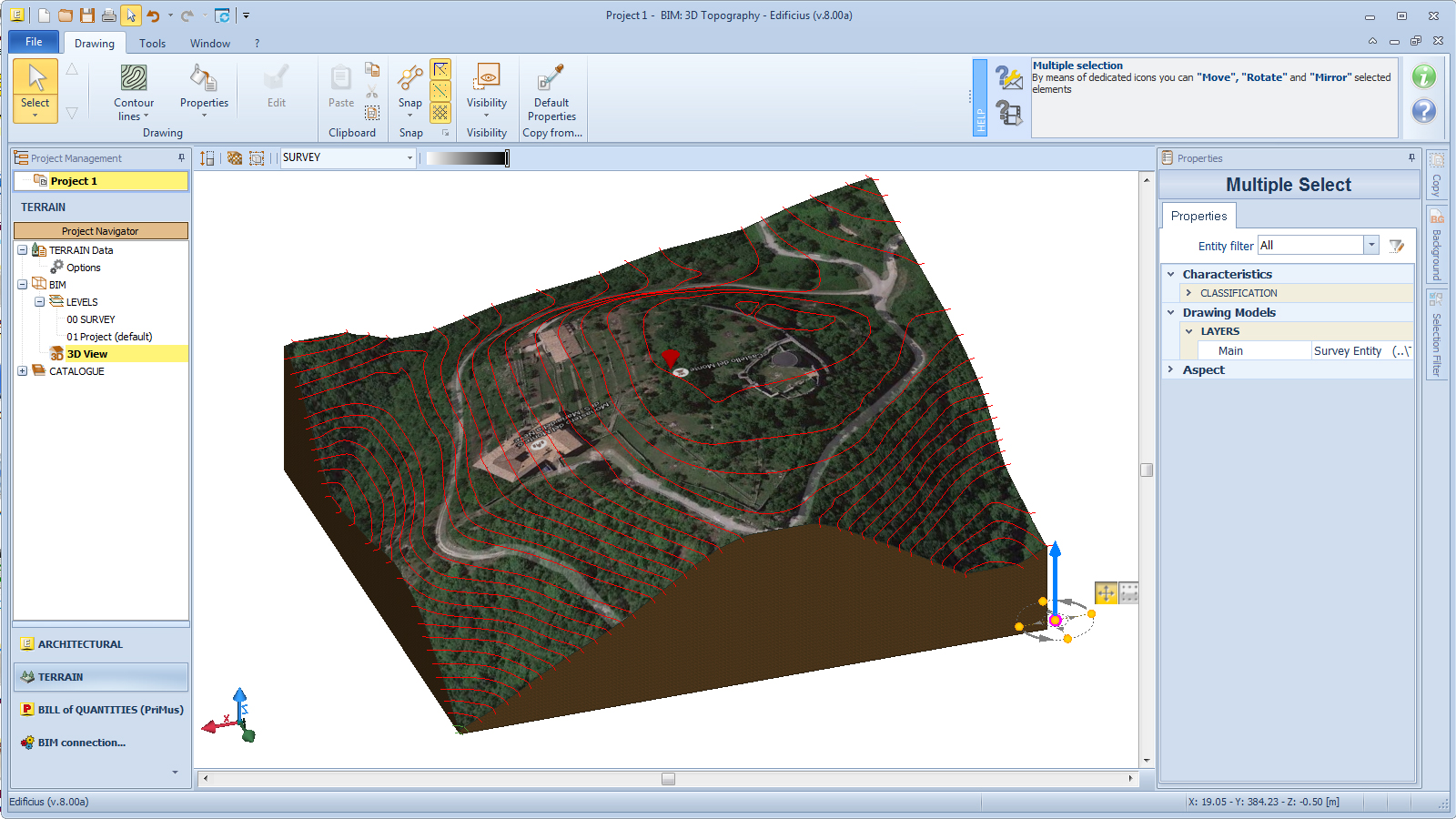 ¡Follow Us and don't miss any interesting soft!
Follow @BananaSoftCom