A BIM software for Architecture that's easy to use and to learn, at the top for innovation and professionalism, modern and much more convenient.
The SMART solution to address your 3D Architectural Design needs more efficiently.
Edificius is the full professional solution to satisfy your 3D Design needs in the world of architecture.
In Edificius you have a single solution integrated with:
3D Architectural BIM Design
Landscaping and Garden design (Edificius-LAND)
Static rendering for photo-realistic renders
Real Time rendering for istantaneous rendering capabilities (Edificius-RTBIM)
the native DWG and DXF CAD solution to enrich drawings with elementary graphical entities (Edificius-CAD)
a complete catalogue of objects including furniture and lights for interior design
the 5D BIM, cost estimating and quantity surveying tools to monitor project costs in real time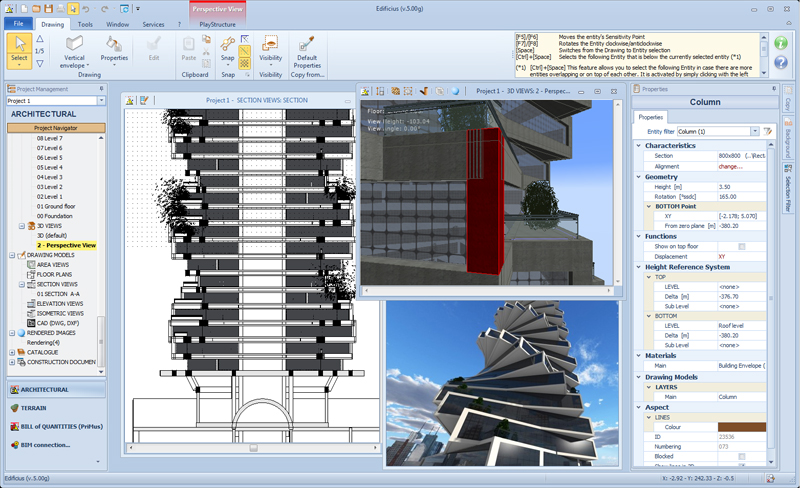 ¡Follow Us and don't miss any interesting soft!
Follow @BananaSoftCom
More information
Autor:
http://www.accasoftware.com/