JClic is an environment for the creation, implementation and evaluation of multimedia educational activities, developed in the Java programming language. It is a free software application based on open standards that work across operating environments: GNU / Linux, Mac OS X, Windows and Solaris.
The JClic project is an evolution of Clic 3.0, a tool for creating multimedia educational applications with more than 10 years of history program. Throughout this time there have been many educators who have used it to create interactive activities where procedural aspects as various working areas of the curriculum, from kindergarten to high school.
The objectives at the start of the project are:
Getting people can make fun games
Make possible the use of educational multimedia applications "online", directly from the Internet.
Maintain compatibility with the existing Clic 3.0 applications.
Enable their use on different platforms and operating systems such as Windows, GNU / Linux, Solaris or Mac OS X.
Using a standard and open for data storage format, in order to make them transparent to other applications and facilitate their integration into resource databases.
Widening the scope of cooperation and exchange of materials among schools and educators of different countries and cultures, facilitating the translation and adaptation of both the program and the created activities.
Collect suggestions for improvements and expansions that users have been sending.
To enable the project, extending from the cooperative work between different programming teams.
Create an environment for creating more powerful, simple and intuitive activities, adapting to the characteristics of the current graphics user environments.
The programming tool chosen was Java, and the format for storing the data of the activities is XML.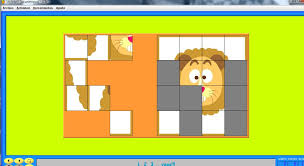 ¡Follow Us and don't miss any interesting soft!
Follow @BananaSoftCom
More information
Autor:
Departamento de Educación de la Generalitat de Catalunya