La Web del Electrocardiograma
My EKG intenta ser un lugar donde aclarar dudas y compartir conocimientos sobre el mundo del Electrocardiograma.
My EKG is a place to answer questions and share knowledge about the world of Electrocardiogram.
The site is full of articles and medical knowledge and also has tools such as calculators :
Accurate calculation of the electric shaft
Heart Rate Calculation
CHA2DS2 - scale Vasc
Calculation of the corrected QT
Romhilt - scale Estes
Calculating the RR interval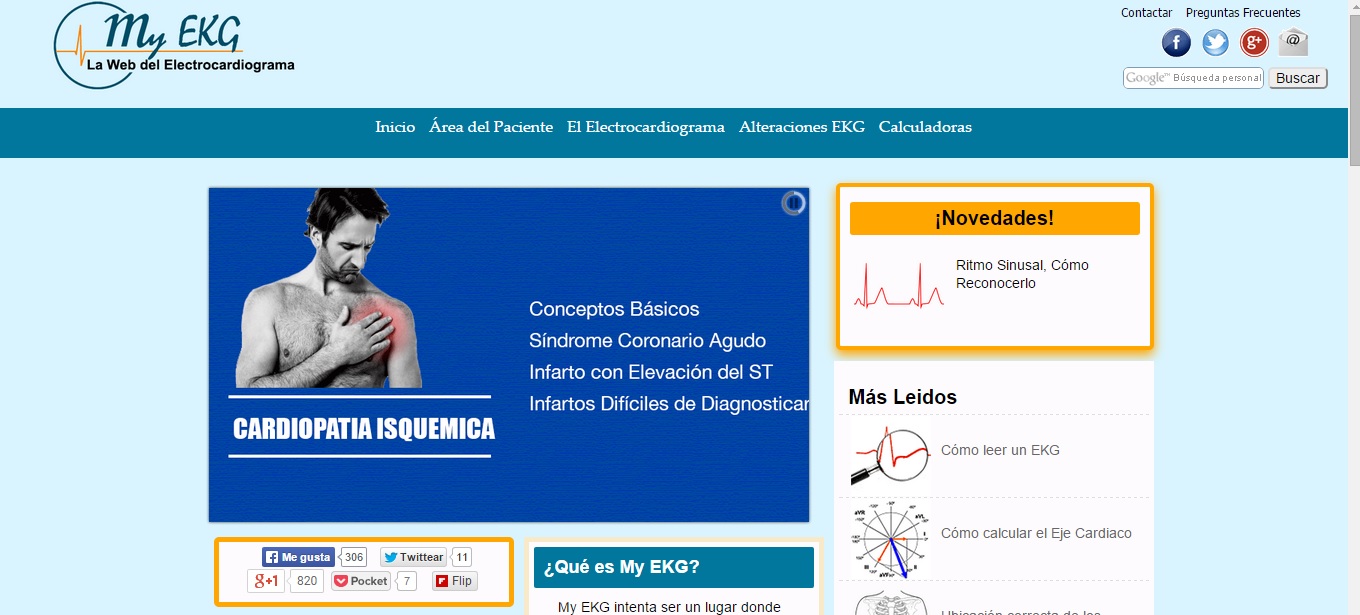 ¡Follow Us and don't miss any interesting soft!
Follow @BananaSoftCom