Memrise is an online learning tool with courses created by its community. Its courses are mainly used to teach languages, but are also used for other academic and nonacademic subjects. Memrise uses flashcards augmented with mnemonics—partly gathered through crowdsourcing—and the spacing effect to boost the speed and ease of learning.
Memrise was founded by Ed Cooke, a Grand Master of Memory, and Greg Detre, a Princeton neuroscientist specializing in the science of memory and forgetting.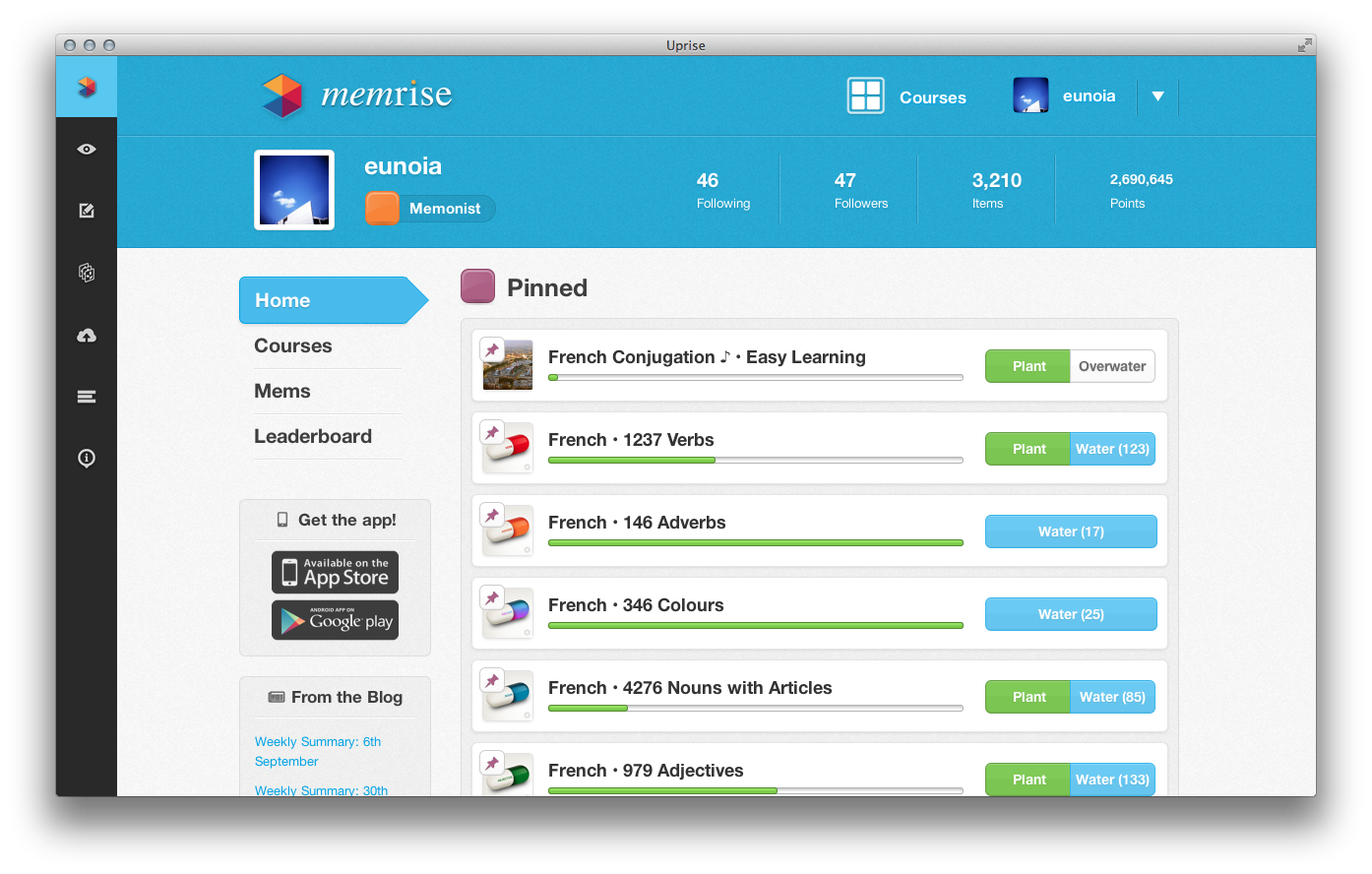 ¡Follow Us and don't miss any interesting soft!
Follow @BananaSoftCom