Paper is the best way to capture and connect your notes, photos, and sketches. Create checklists, spotlight details in photos, and sketch diagrams with unbeatable speed and ease — Paper is like a wall of sticky notes for everything that inspires you.
CAPTURE
Paper's swipe-to-style formatting makes creating checklists and notes faster and more fun than any other app. The photo spotlight tool helps you quickly clarify essential details.
CONNECT
Bring text, photos, and sketches together. Keep your ideas organized, and see everything in one place to make connections you can't see in siloed lists.
COMMUNICATE
Paper's unique visual notes are designed to help you get your point across quickly and precisely. Paper also lets you share your ideas any way you want to, including as professionally-formatted PDFs, Keynote and Powerpoint presentations.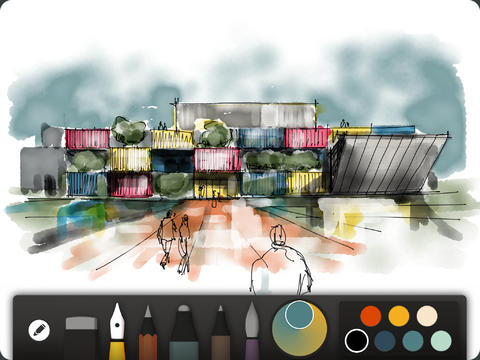 ¡Follow Us and don't miss any interesting soft!
Follow @BananaSoftCom