WordReference is an online translation dictionary for, among others, the language pairs English-French, English-Italian, English-Spanish, French-Spanish, Spanish-Portuguese and English-Portuguese.
Recently, more language pairs have been added: English-German, English-Russian, English-Polish, English-Romanian, English-Czech, English-Greek, English-Turkish, English-Chinese, English-Japanese, English-Korean, English-Arabic. Presently the newer additions are still works-in-progress.
According to Alexa.com, the website is one of the 500 most visited websites worldwide. According to West Vancouver Memorial Library "WordReference has long been the holy grail of free online language dictionaries."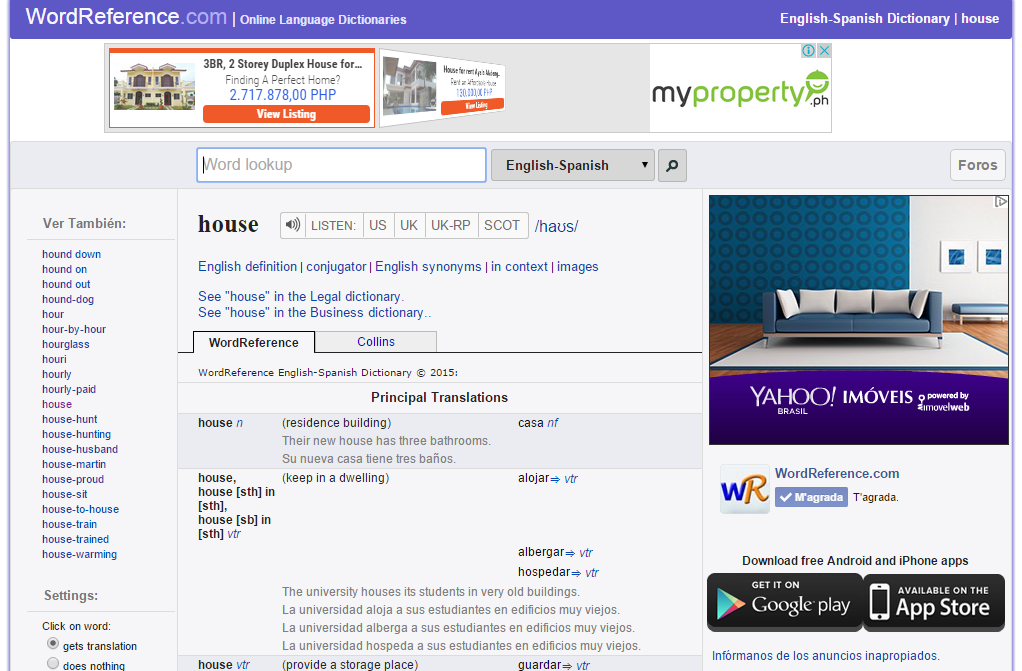 ¡Follow Us and don't miss any interesting soft!
Follow @BananaSoftCom