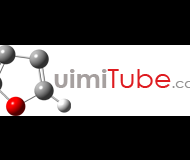 In Quimitube you will find all the didactic and educational resources necessary to learn Chemistry.
You will be able to follow the step-by-step chemistry course, from the theoretical foundations and the simplest exercises to the most complex ones, besides completing your online training with the possibility of consulting any doubts that arise during your learning. In addition, whether you are studying at a distance or if you are attending classes regularly, at Quimitube.com we can help.
Quimitube: Bachillerato and Selectividad (PAU) chemistry classes
In Quimitube you will find all the necessary resources to learn chemistry and get the best grade in 2nd Baccalaureate and Selectivity (PAU).
You will be able to follow the course step by step, from the theoretical foundations and the simplest to the most complex exercises, in addition to completing your online training with the consultation of any questions that arise during your learning. You will find the complete syllabus based on the official contents (you can consult the basic contents here: Complete Syllabus: Ministry of Education, minimum contents; you can also consult the curriculum development of each autonomous community: Complete Syllabus by autonomous communities: official regulations) that it develops theory as well as numerous problems or solved exercises. The learning is done in a pleasant and simple way, since you will find the classes developed on video. Thus, in the top menu you will see a table of contents with all the topics that make up the Chemistry course for 2nd Baccalaureate and, within each topic, its videos of theory and solved exercises. In addition to the videos, you will also find some downloadable pdf files related to each area that are sure to be very useful for you.
In relation to the subjects of chemical theory of 2nd baccalaureate, you will be able to see and download self-evaluations of the different sections. The self-assessments contain brief questions from each of the theory videos, for example: "Self-assessment Acid Base T9 Autoprotolisis del agua.pdf". You will evaluate this way if you have understood and assimilated all the essential concepts that have been given in the section. If not, please watch the video again carefully until you can answer all the questions.
In relation to the solved problems or exercises, you will find the statements of the exercises and the problems in pdf. You will see an exercise file for each topic when completed, indicating which are the corresponding videos that solve them.
Whether you are studying remotely or attending class regularly, Quimitube.com can be useful for learning or reinforcing. If you are doing your distance learning you will find absolutely everything you need to pass the Chemistry course with your best grade. We offer you a platform analogous to attending full face-to-face classes, in theory, with all the fundamental chemical concepts, and exercises and problems solved. You have at your disposal many hours of video that will clear all your doubts and clarify you from the simplest to the most complex. We offer you an individual learning in which you set the pace. And, if despite our agenda, you still have questions, you can contact us to clear them. If you miss something, or have any suggestion to make things more understandable or just better, do not hesitate to send us your comments to quimitube@gmail.com or in the video footnote comments. At Quimitube.com, with almost 200,000 subscribers on YouTube, we want to bring Education and University Access to the whole world, making use of the resources that technology provides us to learn from anywhere in the world.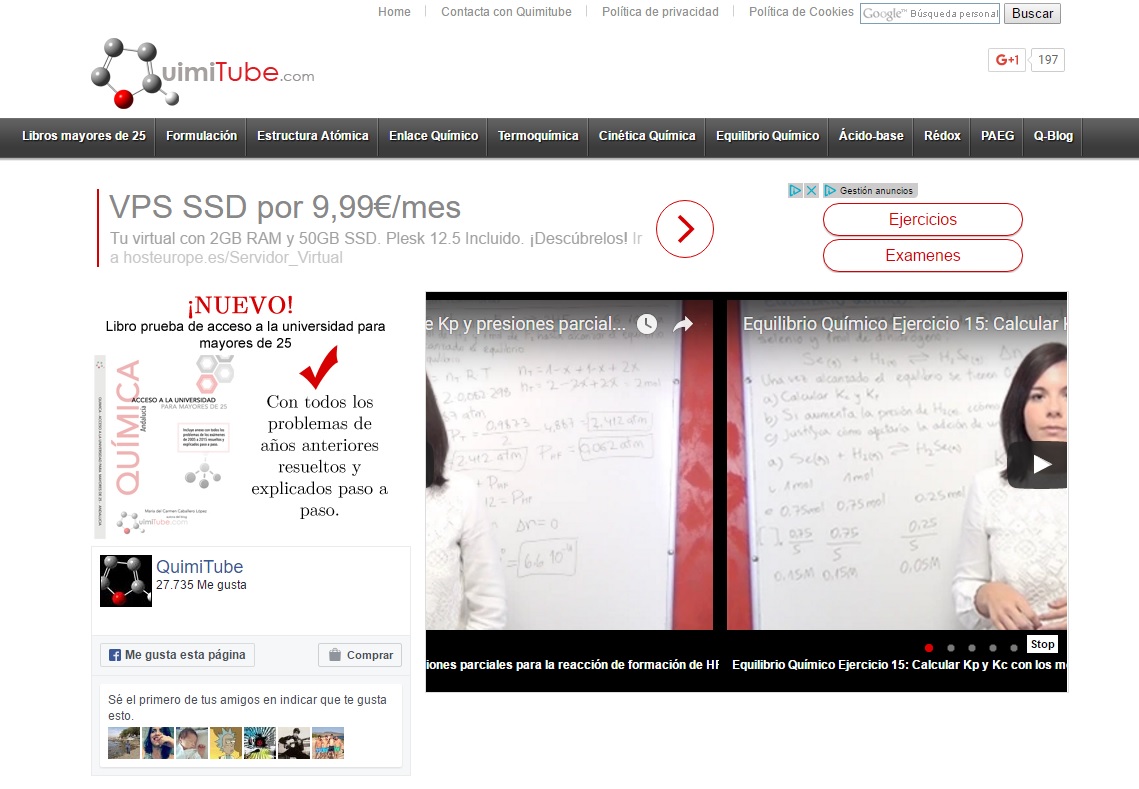 Sections in Quimitube:
Q-Blog
Periodic Tables PDF
Over 25
Atomic structure
Chemical bond
Thermochemistry
Kinetics
Balance
Acid-base
Redox
Selectivity