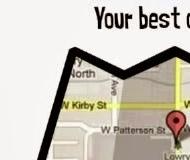 PowToon Free: videos and animated presentations.
On many occasions we want to create a video for a software tutorial, a web application or to promote a product; An alternative is to turn to a professional, which in many cases involves a high budget, since a high quality product and time are required for its development.
If skill in graphic design and animation is the issue, PowToon Free is the ideal application you need to immediately start creating your own professional-looking animated videos and high-quality animated presentations. From start to finish, you will be guided through a surprisingly simple process, resulting in eye-catching videos that will hook your audience quickly. You do not need to be a professional designer to get started with PowToon Free, if you are an educator you will keep your students engaged, because it generates enthusiasm and motivation in any classroom, regardless of the age of the student. Its interface has been designed and tested to ensure that it is as simple as possible without sacrificing an iota of quality or professionalism.
You have all the necessary animation tools at your fingertips, and you will always be adding more features, patterns, and styles. PowToon is free, although the paid version is inexpensive and includes a wide range of resources to give your animations a higher quality.
Translation Spanish | Powtoon Free | Powtoon tutorial | Powtoon videos | Powtoon Online | My PowToon Free | Powtoon Android | PowToon Free iOS
Marketing professionals with PowToon
Cut your development time and budget, increase engagement, boost your SEO, and stand out from the crowd with PowToon's quick and powerful animated videos editor.
Small Business and Startups are using Powtoon
Whether you're pitching your company to consumers, businesses, or investors, just add a PowToon to your website and watch your conversions leap!
Trainers and Educators also use Powtoon
Keeping your students engaged is hard. PowToon generates excitement and motivation in any classroom - no matter the age of the student.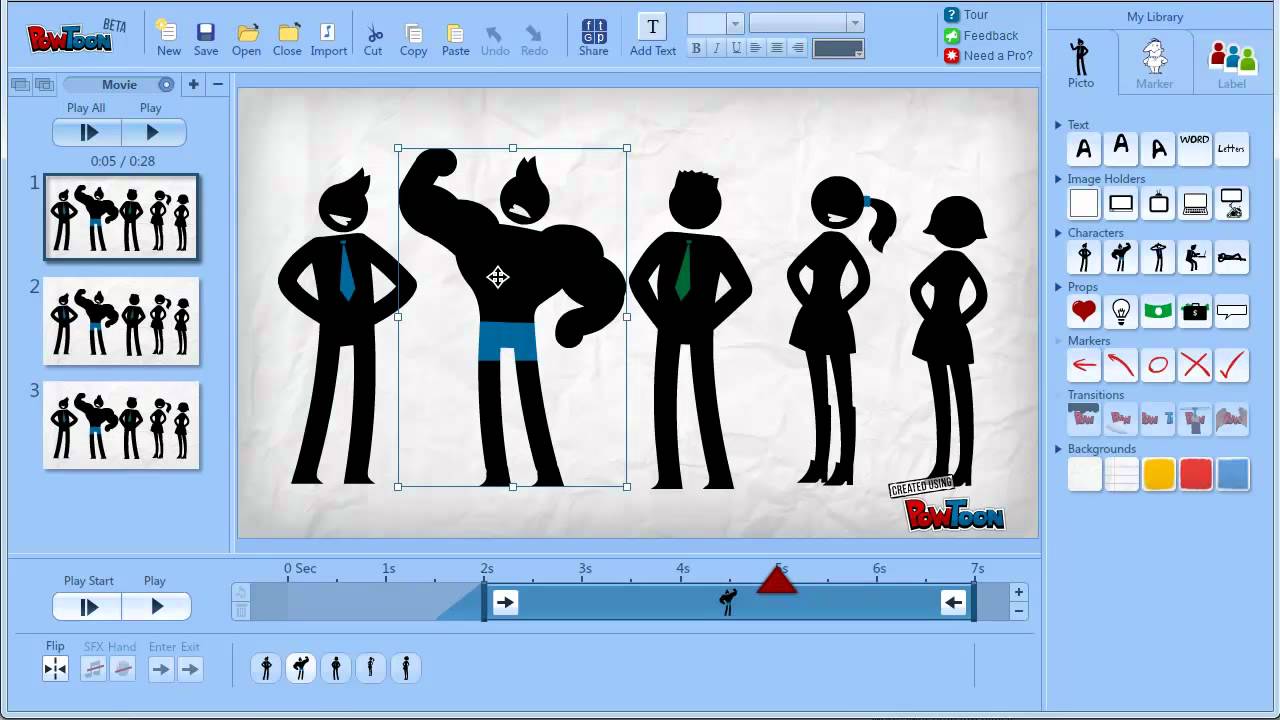 How to use PowToon Free:
Powtoon Online: To use Powtoon for free, you just have to click on the green icon on this page with the name "Online Access".
Download Powtoon for PC (* .exe): Powtoon is an online application. Unable to download Powtoon on PC.
Powtoon Android (* .apk): Android Smartphones and Tablets. To download VivaVideo Android click on the green icon in the menu.
Powtoon iOS (* .ipa): iPhone, iPod Touch and iPad devices. To download VivaVideo iOS click on the green icon in the menu.
By the way, the free Powtoon program is written PowToon, not Pow Toon.
PowToon Free is an excellent creative tool.