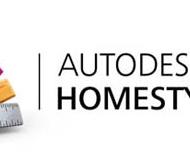 Autodesk Homestyler is a free online home design software, where you can create and share your dream home designs in 2D and 3D. The online tool allows you to either upload your existing floor plan or create a new one with simple drag and drop system from the catalog. You can build the rooms one by one including doors and windows, add flooring, paint walls, furnish rooms with real life products and add landscape to your design. You can also view your design in 3D mode and rotate it to view in different angles. What is more, you can take a real life snapshot of any room you have designed even before you actually start the project. You can also make 360 degree panorama of your design from any position inside the rooms.
Autodesk Homestyler Key features:
Build your 2D and 3D floor plans in accurate measurements within a few clicks.
Decorate your space with thousands of real furniture products, painting, and flooring as well as your own models.
How can I switch to the new version of Homestyler V3.0?
All users could use the new version of floor planner by creating new designs. However if you want to edit an old/existing design, you need to convert your design into new version to proceed to use new functions. 
How can I change the color of furniture in the catalog with Autodesk Homestyler?
By left-clicking the objects in 3D view, you could select "replace material" button and replace material/color of the furniture under customization interface (Reminder: previous color section was moved to "Wall material - Wall Paint" in replace material interface). Please be aware that some sold products in the catalog are displayed as-is and therefore you are not able to change their color.
How are you able to view 2D and 3D modes in Autodesk Homestyler?
To switch between 2D and 3D modes, click on the switch-screen icon located at the upper right of the design interface screen. You can also just click on the Tab button on your keyboard. Another way is to use number 1 or 3 to switch between plane and 3D view (in lower left corner).
I do not want the frontal walls hide automatically in 3D view with Autodesk Homestyler.
To switch off the auto hide wall function, please go to 3D view and click the "View" button on the top navigation bar, from where you could untick the "Hide wall" option.
Are you able to resize furniture or construction models with Autodesk Homestyler?
Yes, you can find the size of cabinets, doors, windows editable in the property setting window on the lower right corner of your screen when you select the item. However, some real-brand products will only come in the shapes, sizes, and colors in which they are sold.
Why does my render come out so dark with Autodesk Homestyler?
Please check whether you have openings on your wall and whether the room has light sources. You could also choose a pre-set lighting template or customize you own lighting. Also please check whether your camera is in wall from the window on upper right corner. For more FAQ about rendering, please visit: www.homestyler.com/blog/1092
How can I change the unit from mm/m to ft in Autodesk Homestyler?
You could change the measurement unit between mm/cm/m and ft through "File - Preference - Measurement Unit" in the top navigation bar in the design interface of floor planner.
Can you import underlying images/CAD with Autodesk Homestyler?
You can import an underlying image to draw your floor plan from the left menu by selecting the "Create Room - Upload Image/CAD" option, where you can choose a .jpeg/.png image or.dwg CAD file to import as a background image that will display underneath your design. You can also hide/delete or adjust the transparency of this background image from the bottom.