If you need that your computer run faster, do it easily and quickly with these four free programs. Check it now!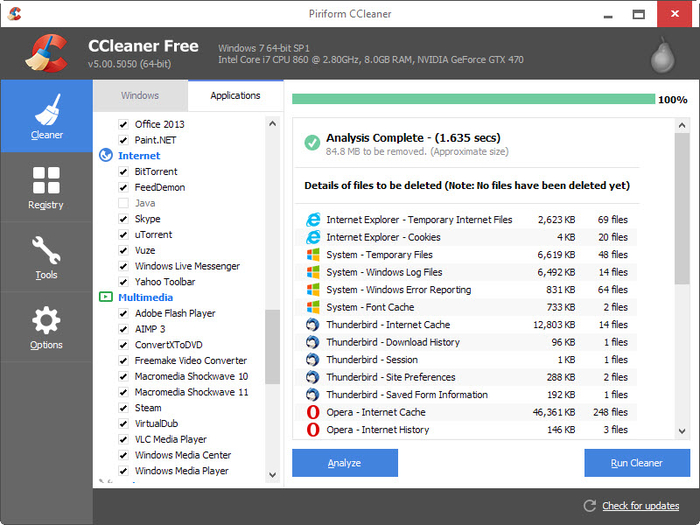 Probably the most popular freeware cleaner globally with over 1 billion downloads since its launch in 2003. Piriform's CCleaner is a quick and easy to use program which makes your computer faster, more secure and more reliable. CCleaner removes cookies, temporary files and various other unused data that clogs up your operating system. This frees up valuable hard disk space allowing your system to run faster. Removing this data also protects your anonymity meaning you can browse online more securely. The built in Registry Cleaner fixes errors and broken settings to make your computer more stable. The simple, intuitive UI and rapid but powerful cleaning make CCleaner a favourite among novices and techies alike. Professional, Network, Business and Technician Editions of CCleaner are also available for serious users.

Defrag entire hard drives or individual files. Works with HDD and SSD and supports NTFS and FAT32 file systems!
Faster Computer
Defraggler speeds up your PC by assembling fragmented files on your machine and organizing them more efficiently. Defraggler does the hard work, so your computer doesn't have to.
Safe and Secure
Defrag with confidence. Defraggler uses the same techniques as Windows to read and write files, so your files will never be damaged.
Defrag free space
Defrag free space on your drive and not just your files. A proactive solution that helps prevent defragmentation before it occurs.
Full customization
You have full control over which drives, folders and files you defrag. Or simply use the default settings and let Defraggler do the work for you. Simple enough for every day users and flexible enough for advanced users.
Scheduled defragmentation
Defragment while you sleep – and wake up with a faster PC. Set Defraggler to run daily, weekly or monthly.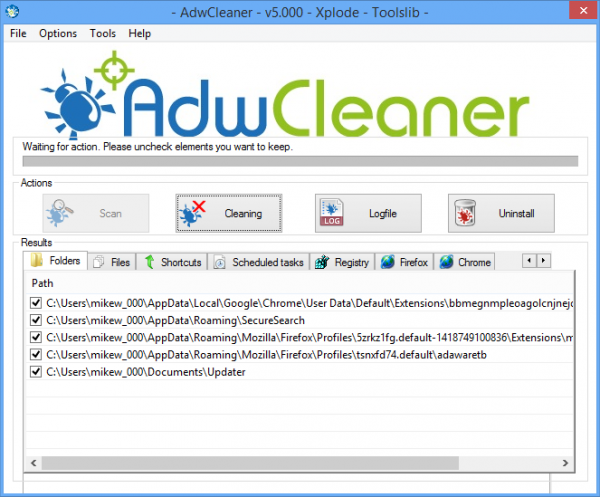 AdwCleaner is a program that searches for and deletes Adware, Toolbars, Potentially Unwanted Programs (PUP), and browser Hijackers from your computer.  By using AdwCleaner you can easily remove many of these types of programs for a better user experience on your computer and while browsing the web.
The types of programs that AdwCleaner targets are typically bundled with free programs that you download from the web.  In many cases when you download and install a program, the install will state that these programs will be installed along with the program you downloaded.  Unless you perform a Custom install, these unwanted programs will automatically be installed on your computer leaving you with extra browser toolbars, adware, and other unwanted programs.  AdwCleaner is designed to search for and remove these types of programs.

Accidentally deleted an important file? Lost files after a computer crash? No problem - Recuva recovers files from your Windows computer, recycle bin, digital camera card, or MP3 player!
Superior file recovery
Recuva can recover pictures, music, documents, videos, emails or any other file type you've lost. And it can recover from any rewriteable media you have: memory cards, external hard drives, USB sticks and more!
Recovery from damaged disks
Unlike most file recovery tools, Recuva can recover files from damaged or newly formatted drives. Greater flexibility means greater chance of recovery.
Deep scan for buried files
For those hard to find files, Recuva has an advanced deep scan mode that scours your drives to find any traces of files you have deleted.
Securely delete files
Sometimes you want a file gone for good. Recuva's secure overwrite feature uses industry- and military-standard deletion techniques to make sure your files stay erased.