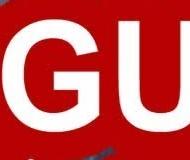 GeoGuessr is a web based geographic discovery game. The game uses a semi-random Google Street View location.
Embark on a journey that takes you all over the world. From the most desolate roads in Australia to the busy, bustling streets of New York City.
Spectacular natural wonders and astonishing man-made structures. The list of great landmarks are often limited to seven, but the world is filled with wonders. How many can you recognize?
Updated, With New Locations.
Welcome to the original better world map! Explore the World with more than 17,000 hand-picked spots from all the countries available on Google Street View! This map should contain no blurry picture or photospheres for a better game experience. Join the 2020 league! https://geoguessr.com/leagues/zPbj0EzqN5cesFZw | A new version is currently being made for even more places to visit (v3.0 progress: 76.88%).