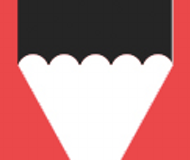 Whether you're getting started or an experienced designer, YouiDraw (Drawing tool) is a powerful graphic design solution on web. With vector graphic design in various environment, you have everything you need to express your style and creativity.
Whether you're getting started or an experienced designer, Drawing online tool is a powerful vector graphic design solution on web. With online graphic design in various environment, you have everything you need to express your style and creativity.
Logo Creator with YouiDraw
An Online Logo Maker for creating high quality vector graphics, headings, html5 logos, icons, web site elements and buttons by hundreds of templates and styles. Use the result with various other graphic and text editor and web design programs.
With online Paint tool you'll find many painting tools you need to unlock new artistic possibilities. Work with dozens of customizable brushes, paper textures that look and feel just like the real thing! Painter is totally free now!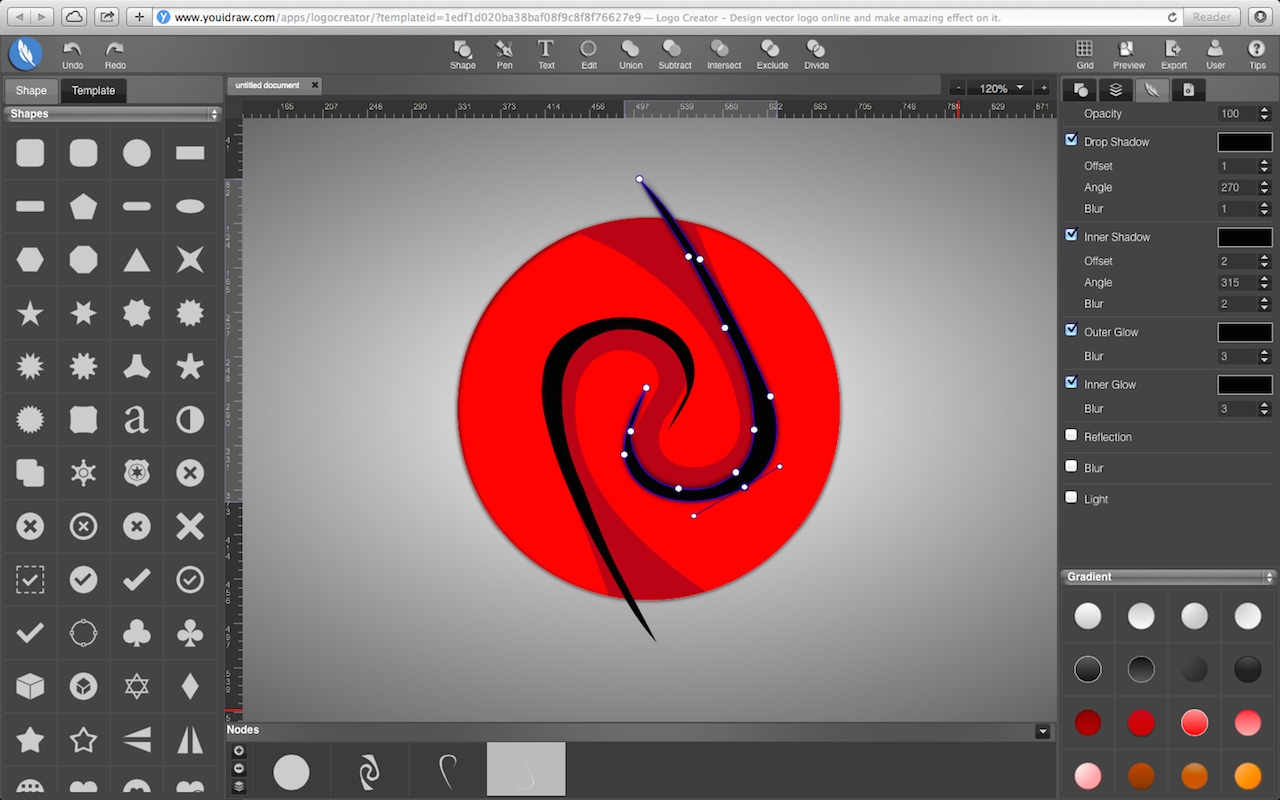 We know that the vast majority of design tools available in the market are local application, first you need to download, install, configure your software, also you may have the problem for update the version. The file synchronization on the need for a large-capacity storage to synchronize all of your files, and does not necessarily guarantee real-time, you have computer crashes, hard drive corruption risks.
With the development of cloud computing, SaaS has become mainstream form of software, users do not have to download and install the configuration software, saving bandwidth and time, users do not need to copy each other using mobile storage among different devices, users can access and use own data at anytime, anywhere, but also eliminates the developers for the user to upgrade the software version and piracy harm troubles.
But we did not find particularly good vector graphic design software works on the Cloud, to help people make better use of Cloud OS, rich Cloud OS. We decided to develop a vector-based graphic design platform, a platform based on the most advanced and widely used html5 java script technology to greatly improve the efficiency and compatibility.
Here we would like to thank Google offers a large-capacity storage solutions online, as well as secure account login system, which can help us achieve the perfect online graphic design tools, making it stable and efficient operation.
YouiDraw works with Google accounts and storage system stored on google drive, ensure that you can connect to your data anytime, anywhere and edit and download them. But you can still export the vector from the cloud to the local store and use your favorite local software reprocessing.
Why do vector? As designers, a work often face a different screen size, resolution. Vector graphics can be adjusted as the size of graphics formats without distortion is the best choice. Whether mobile devices, advertising, computer, posters, cards and other design users, vector design are met.
Why social collaboration? If just a tool, it is of limited value, but human creativity is unlimited.
Of course in the future, mobile is also a place of our work. The software itself has done a lot for the online optimization, and also achieved a lot of impressive features.
We developed some web apps like Painter, Logo Creator, Drawing to help our users get design. We're also trying to make more effective cloud apps and functions, fixing bugs, improving our services to help our users.
YouiDraw Team: One of the International software developers. Before start YouiDraw.com, We are dedicated to develop 3D design and interactive presentation software to improve efficiency on Mac OS and Windows. Now, we're thinking to make a creative web apps, cross-platform apps in the world.