System locked! One of the worst fears of companies is what happens if their system suddenly fails? What if the hard drive that has a huge amount of valuable data is suddenly corrupted?
Disk imaging is the process of the computer system by which a file is created for a source disk, which can then be used to make more copies of the hard disk. In the process of creating disk images, all data on a hard disk is copied by sectors, including hidden files and settings.
We present these 10 free programs, ideal for disk images. We wish you like them. Share them!
Acronis Disk Director 12.5 Home delivers a set of powerful tools that work together to optimize your disk usage and protect your data. Store different file systems or operating systems on one disk by creating and managing disk partitions.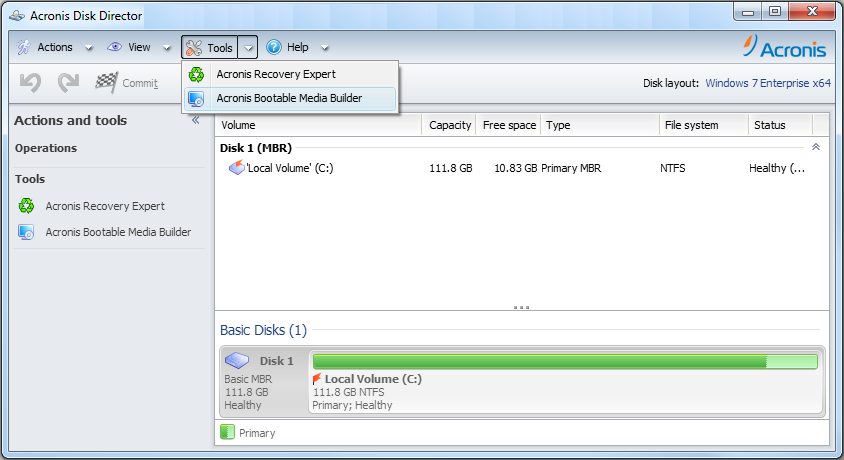 Clonezilla is a partition and disk imaging/cloning program similar to True Image® or Norton Ghost®. It helps you to do system deployment, bare metal backup and recovery.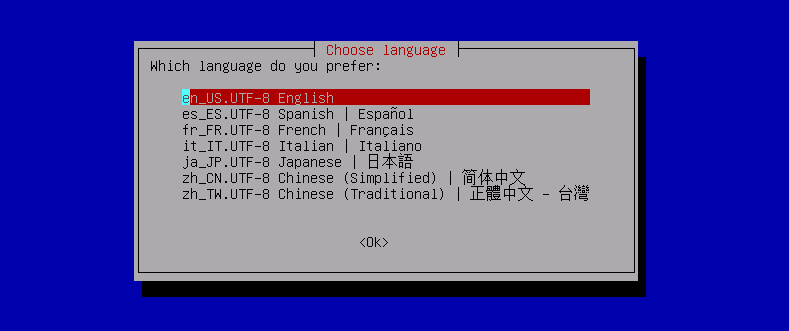 EaseUS Todo Backup helps to protect your data free. One-click backup, instant recovery. Backup is to protect and save your data. EaseUS free backup software makes it easy to schedule and run backup actively while data is increasing daily. Clone disk or partition sector by sector.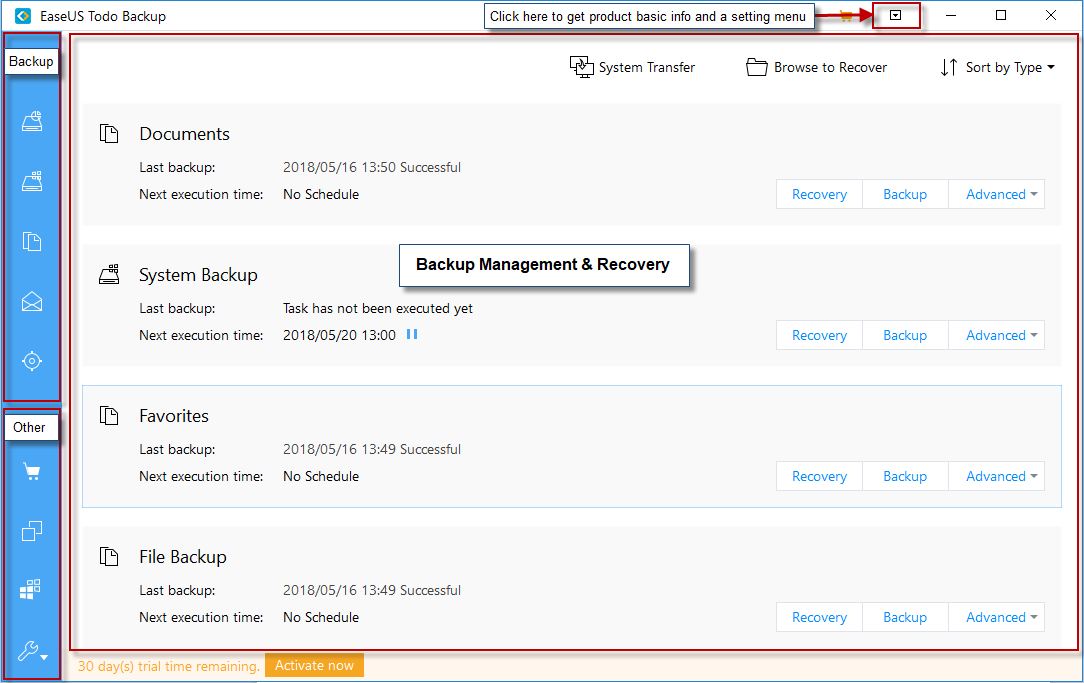 FOG Project can deploy and manage any desktop operating system, anywhere. It can capture, deploy, and manage Windows, Mac OSX, and various Linux distributions. It is completely free for commercial use. Support is completely free and backed by our thriving forum community of over 30,000 users.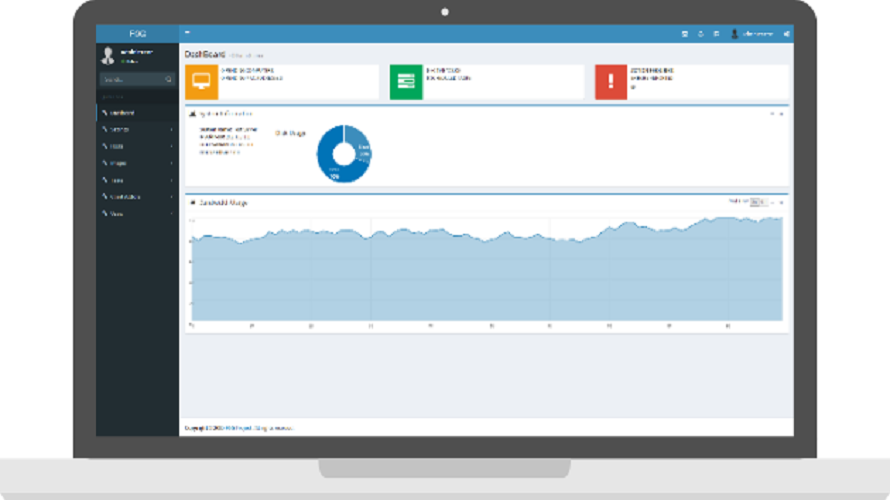 DriveImage XML is an easy to use and reliable program for imaging and backing up partitions and logical drives.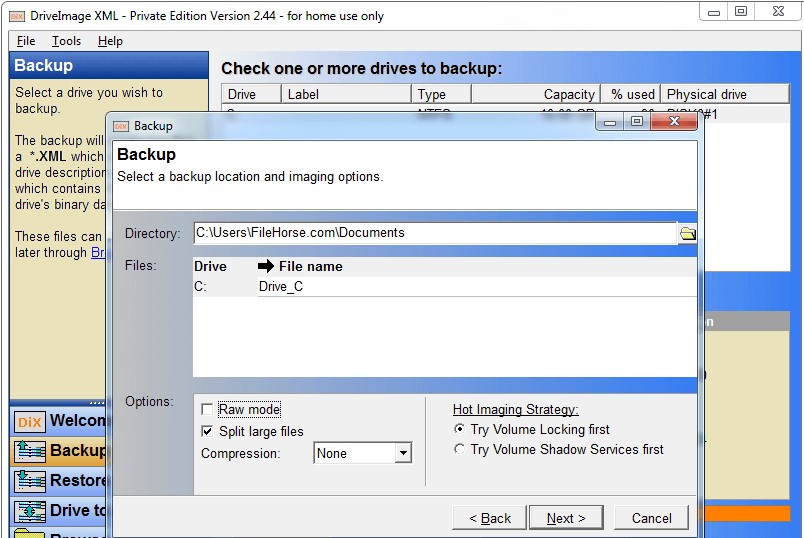 DoClone is a free project developed in C++ for creating or restoring GNU/Linux systems images. It can also work on a LAN to transfer data within computers. This tool provides an easy way to manage the GNU/Linux installation in offices or schools, including machines with different hardware, e.g., different hard-disk sizes, using only the space required by the data.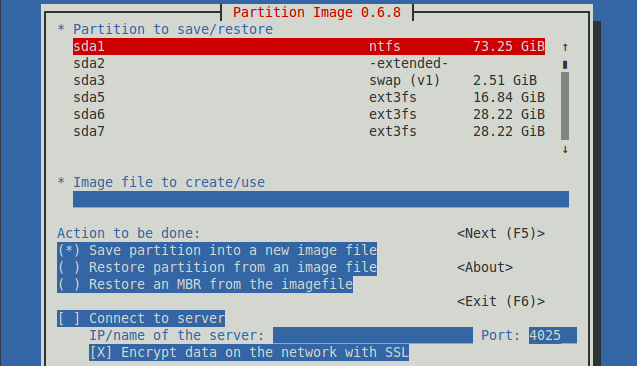 A free back up, disk imaging, and cloning solution capable of meeting the needs of both commercial and personal users.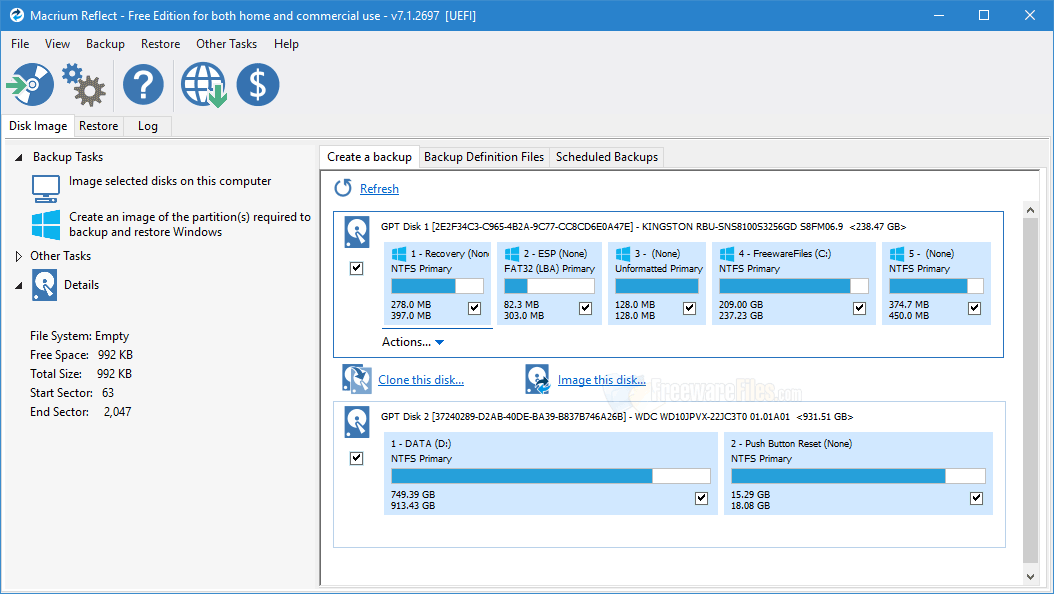 Partclone is a program similar to the well-known backup utility "Partition Image" a.k.a partimage. Partclone provides utilities to save and restore used blocks on a partition and is designed for higher compatibility of the file system by using existing libraries, e.g. e2fslibs is used to read and write the ext2 partition.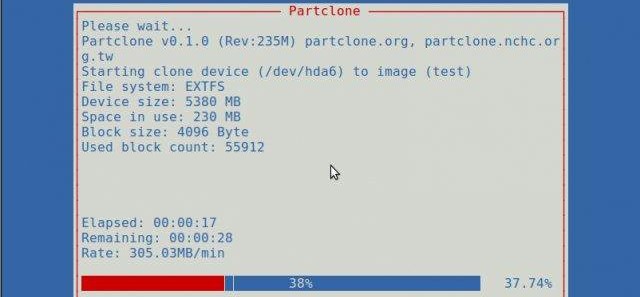 The best free backup software for Windows - AOMEI Backupper Standard comes to help. It is embedded with abundant features including backup, recovery, clone, and sync, and it offers a very favorable price: FREE.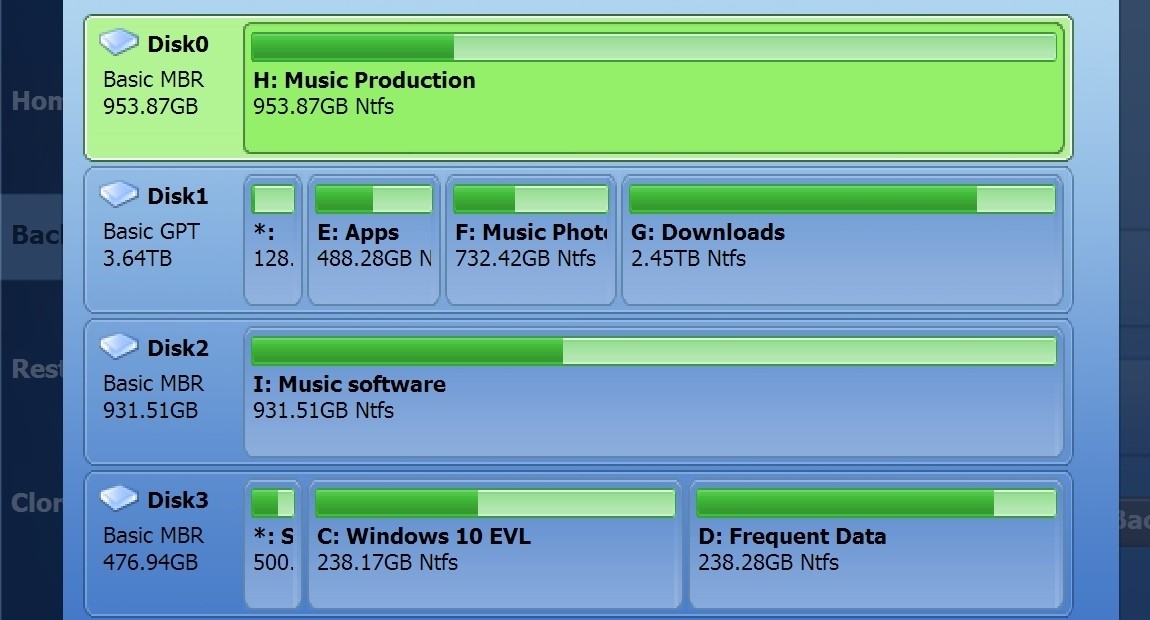 Mondo Rescue is a GPL disaster recovery solution. It supports Linux (i386, x86_64, ia64) and FreeBSD (i386). It's packaged for multiple distributions (Fedora, RHEL, openSuSE, SLES, Mandriva, Mageia, Debian, Ubuntu, Gentoo).