Educational Softwares are increasingly present in the world of pedagogy and learning for various reasons, including why many are free, have a large community behind them or are in several languages. At banana-soft.com we have compiled the best 4 essential or highly recommended educational software that you should know. In several universities they already recommend them for future teachers to use with their students. These programs are completely free and used by thousands of people. What are you waiting for? Discover them now and tell us about your experience with them. We bet you will like it.

Moodle is a highly flexible, free software, open source learning platform. With comprehensive, customizable and secure learning management features, it can be used to create a private website for dynamic online courses. Moodle (acronym for modular object-oriented dynamic learning environment), (stylized in lower-case as moodle) is also known as a learning management system, or virtual learning environment. The platform can be used for e-learning projects in University, Corporate training, School and Other sectors.

Tiching: all learning resources, classified by school year and subject, for teaching and learning better. Classify your resources in your Library and use them to create pedagogical sequences and digital textbooks. Take part in groups and classes to exchanges questions, experiences and resources with other people.

Khan Academy offers practice exercises, instructional videos, and a personalized learning dashboard that empower learners to study at their own pace in and outside of the classroom.
Free tools for teachers and parents. They're working hard to ensure that Khan Academy empowers coaches of all kinds to better understand what their children or students are up to and how best to help them.
You're joining a global classroom. Millions of students from all over the world, each with their own unique story, learn at their own pace on Khan Academy every single day. They have video lessons translated into almost 40 languages and counting in addition to the Spanish, French, and Brazilian Portuguese versions of their site.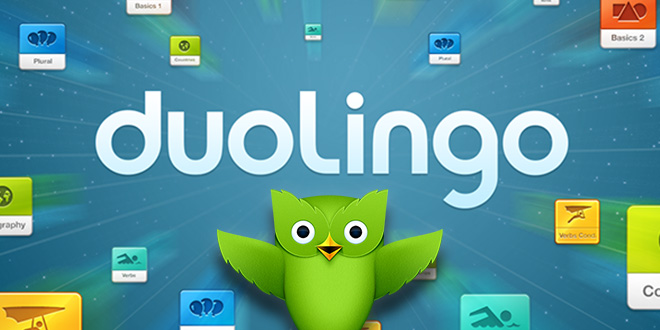 Learn languages for free and enjoy! Duolingo is a free language-learning and crowdsourced text translation platform. The service is designed so that, as users progress through the lessons, they simultaneously help to translate websites and other documents. As of 23 March 2015, Duolingo provides Latin American Spanish, French, German, Brazilian Portuguese, Italian, Dutch, Irish, Danish, Swedish and Turkish courses for English speakers, as well as American English for Spanish, French, German, Portuguese, Italian, Greek, Dutch, Russian, Polish, Turkish, Hungarian, Romanian, Japanese, Hindi, Indonesian, Korean, Vietnamese, and Czech speakers. It also provides many other combinations of languages. It is available on the Web, iOS, Android and Windows Phone 8.1 platforms.