Coloring is a very fun activity that all children love equally, and it's not for less. Through it, they give free rein to their imaginations, foster their ability to concentrate, and if we pay attention, it can tell adults a lot about their thoughts, feelings, and ideas.
A very fun activity for children that we can practice as a family and that should not only be related to art, since it also helps their development both at school and professional level. And these are just some of the many benefits that coloring can bring them.
According to psychologist Amaya Terrón, a specialist in depression and anxiety treatments, coloring and drawing can be as beneficial for adults as going for a walk. psychomotor coordination, since you focus on not "getting out of line". In addition, it improves attention and memory.
Below you can see the 5 best free websites to paint and color images and drawings. We wish you like them. Share them!
Coloring is a fun way to develop your creativity, your concentration and motor skills while forgetting daily stress. Our printable coloring pages are free and classified by theme, simply choose and print your drawing to color for hours! We have coloring pages for all ages, for all occasions and for all holidays.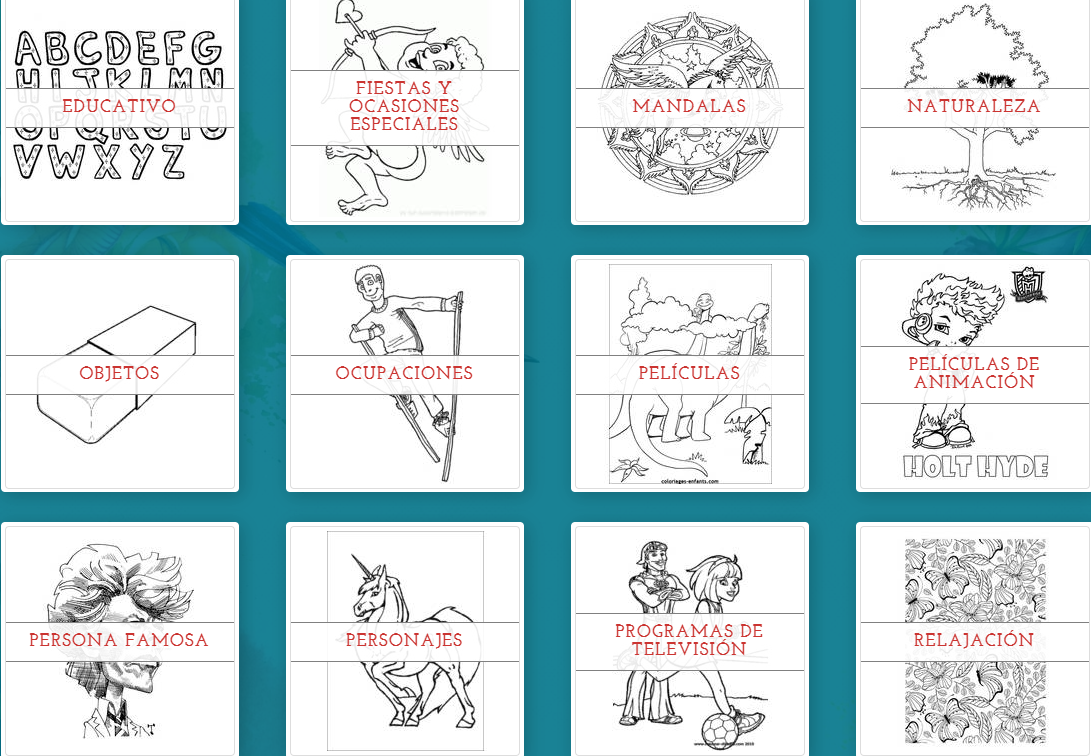 ONLINE-COLORING is an exclusive space for coloring, where our friends can enjoy many drawings on different themes. We made the same ones that created EL BUHO BOO, putting the focus again on bringing educational and fun content to children.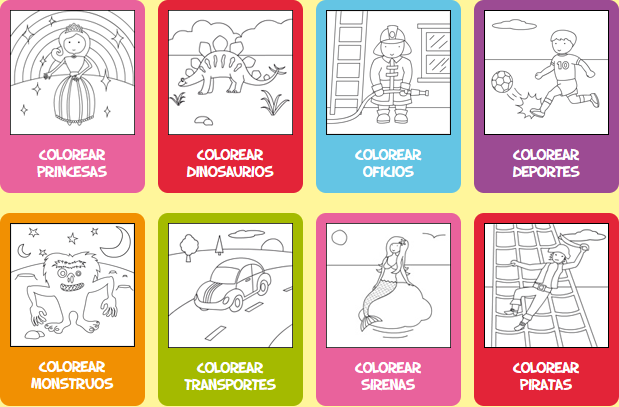 Coloringcrew is a website created for kids who can enjoy Internet safely. Here you will find hundreds of coloring pages for free. Select the drawing you like, color it with our simple interface and print or send it to anyone you like. Coloringcrew.com, the website for young artists!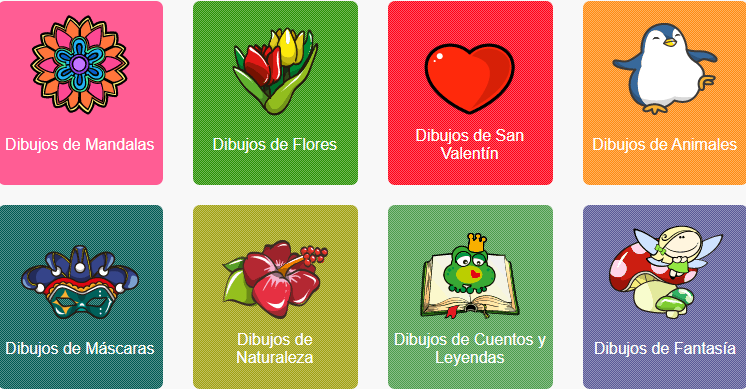 Free printable coloring pages for kids of all ages. On Hellokids.com, you will find various Coloring sheets and Printable coloring book pictures related to Christmas, Halloween, Valentine''s Day, Easter, movies, super heroes, animals or bible characters. You can either choose to color your drawings online or print them to color and offer them to your family and friends.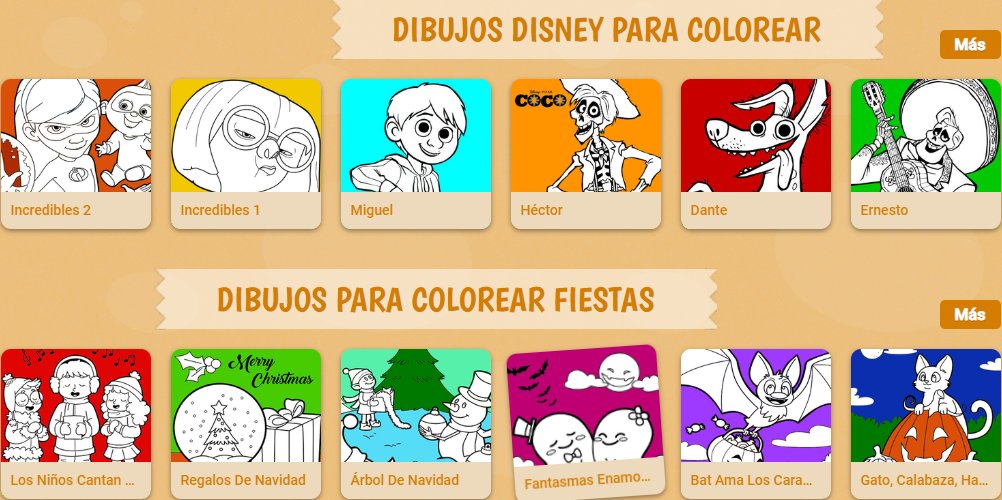 Discover our 1,500+ free adult pages: various themes (50+), artists, difficulty levels and styles.