We have compiled 5 excellent ERP and CRM Software Free and Free Software for SMEs.
Share if you like!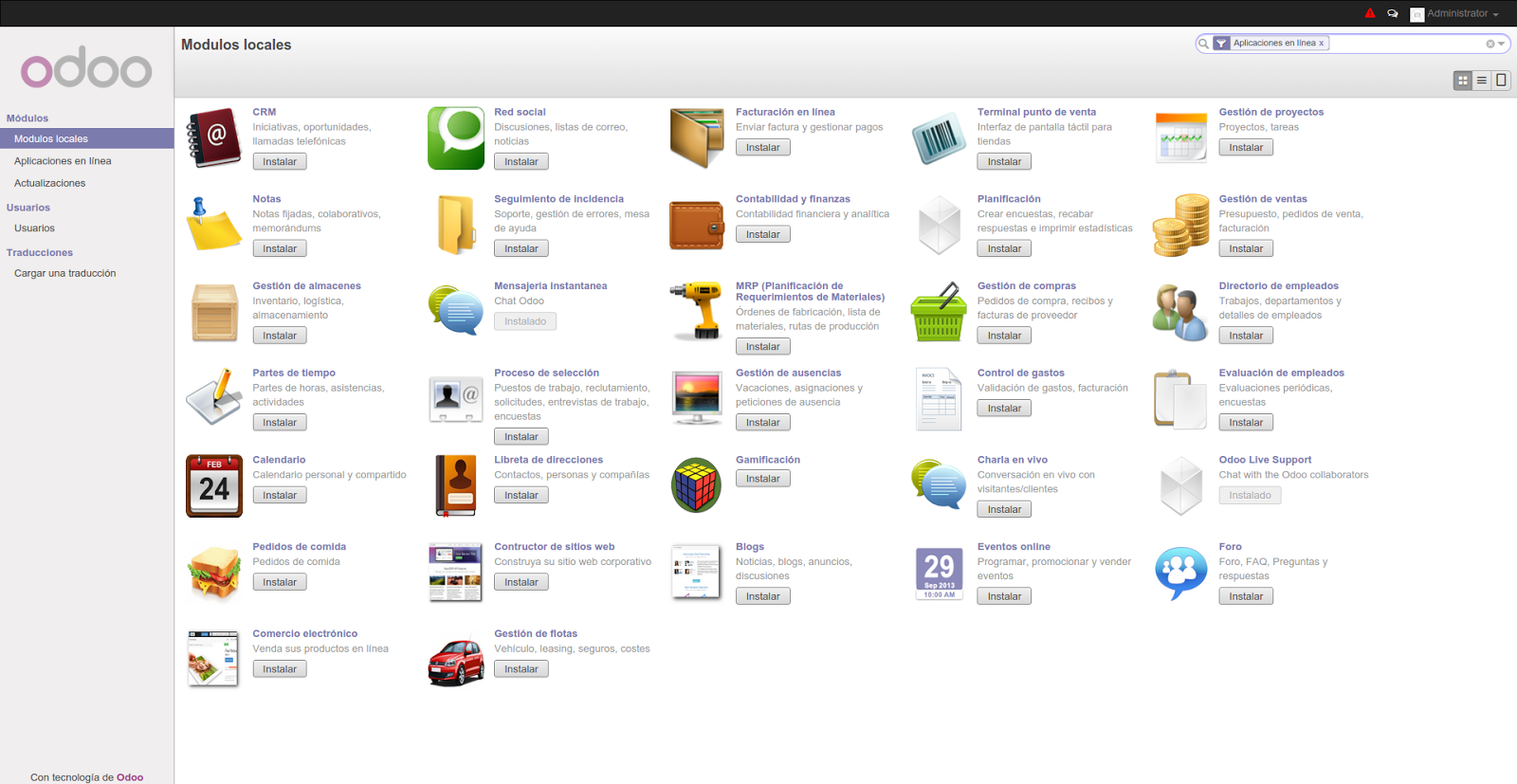 Odoo (previously called OpenERP) opensource ERP solution that integrates functions for sales, CRM, project management, accounting, warehouse and inventory management, manufacturing, financial management, ecommerce or online store, human resources, and others. The basic package is sufficient to manage the processes of an important SME, and adding some modules, a large company like Danone or Auchan - Alcampo who use it. In addition, thousands of Odoo modules and applications are available for special functions and sectors. This ERP suite allows you to work remotely using a powerful web interface from a computer or mobile device of any type connected to the Internet.
Odoo is a powerful and absolutely professional application that integrates all the processes of the company and allows easy maintenance of the correct control of everything that happens in the company and its environment. The software is free.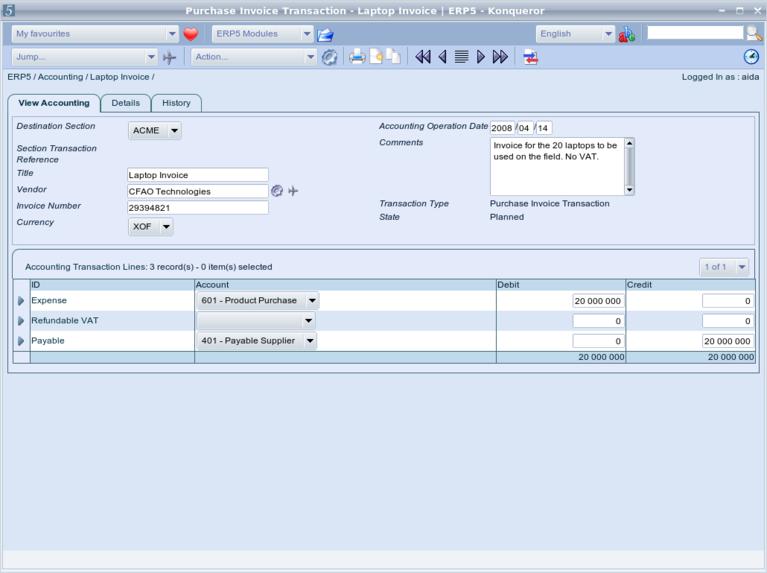 ERP5 is an open source ERP solution specialized in companies and public administrations. ERP5 covers accounting functions, customer relationship management CRM, commerce, warehouse and inventory management, shipping and logistics, billing, human resource management, product design, production and project management.
ERP5 has a project to demonstrate the functions of its ERP, CRM, document management and communication tools in the cloud called TioLive which is a fully functional and free solution for small businesses. Another of its open initiatives is One Student One ERP (O.S.O.E), an educational program for students, researchers and partners dedicated to explain everything related to ERP, CRM and KM knowledge management.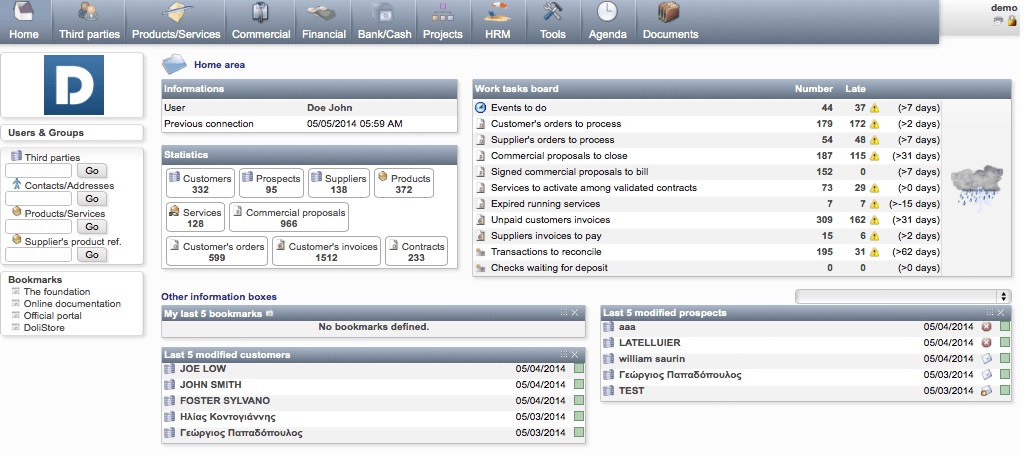 Dolibarr ERP & CRM is a modern and easy to use software package to manage your business (customers, invoices, orders, products, stocks, agenda, e-mailings, shipments...).
You enable only the feature you need. So whatever is your business management need (sales, human resources, logistic, stock, invoicing, accounting, manufacturing, etc), you are able to setup the application to match your need and only your need. Integration between the features/modules you decide to use is ready "in-the-box", so, even without customization, users are immediately ready to work and won't have to make any double entry on your information system.
Because upgrade of new version are, by design, integrated into development process, you can upgrade at any time to the last version, whatever is your current version, without losing any data. So users always benefits the latest features and innovations.
Our market place is available to all developers and organizations, to centralize several hundreds of external add-ons, done around the world to enhance or complete the application with specific need. So you can extend yourself the possibility of your application with no need to make any specific development.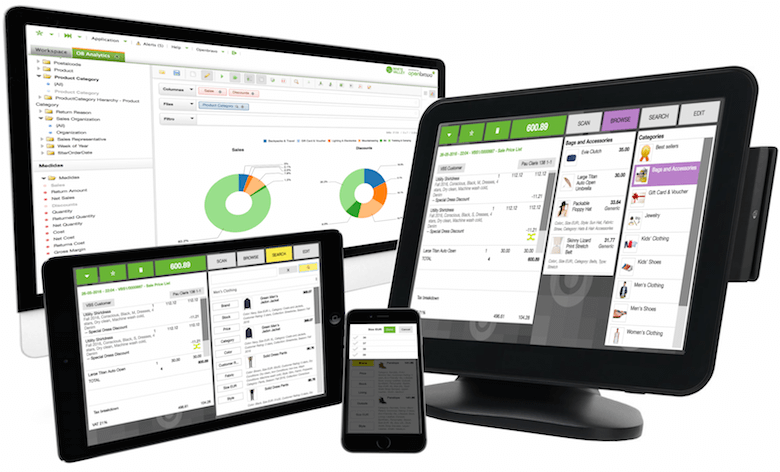 The Openbravo Commerce Suite is a multichannel retail business solution built on top of a truly modular, mobile-enabled and cloud-ready technology platform that allows retailers to transform their physical store channel and do more and faster, with lower risks. All this being a must in today's omnichannel retail reality to provide great shopping experiences to your customers and successfully embrace change and innovation. The Openbravo Commerce Suite offers a unique store solution including a responsive web and mobile POS with assisted sale and inventory visibility capabilities, backed by a complete back office functionality, which can be easily integrated with legacy corporate systems or scale up to the entire business management thanks to its built-in analytics, warehouse and distribution, procurement, merchandising, customer, financials and accounting management capabilities, as well as available e-commerce platform connectors. All on a single product.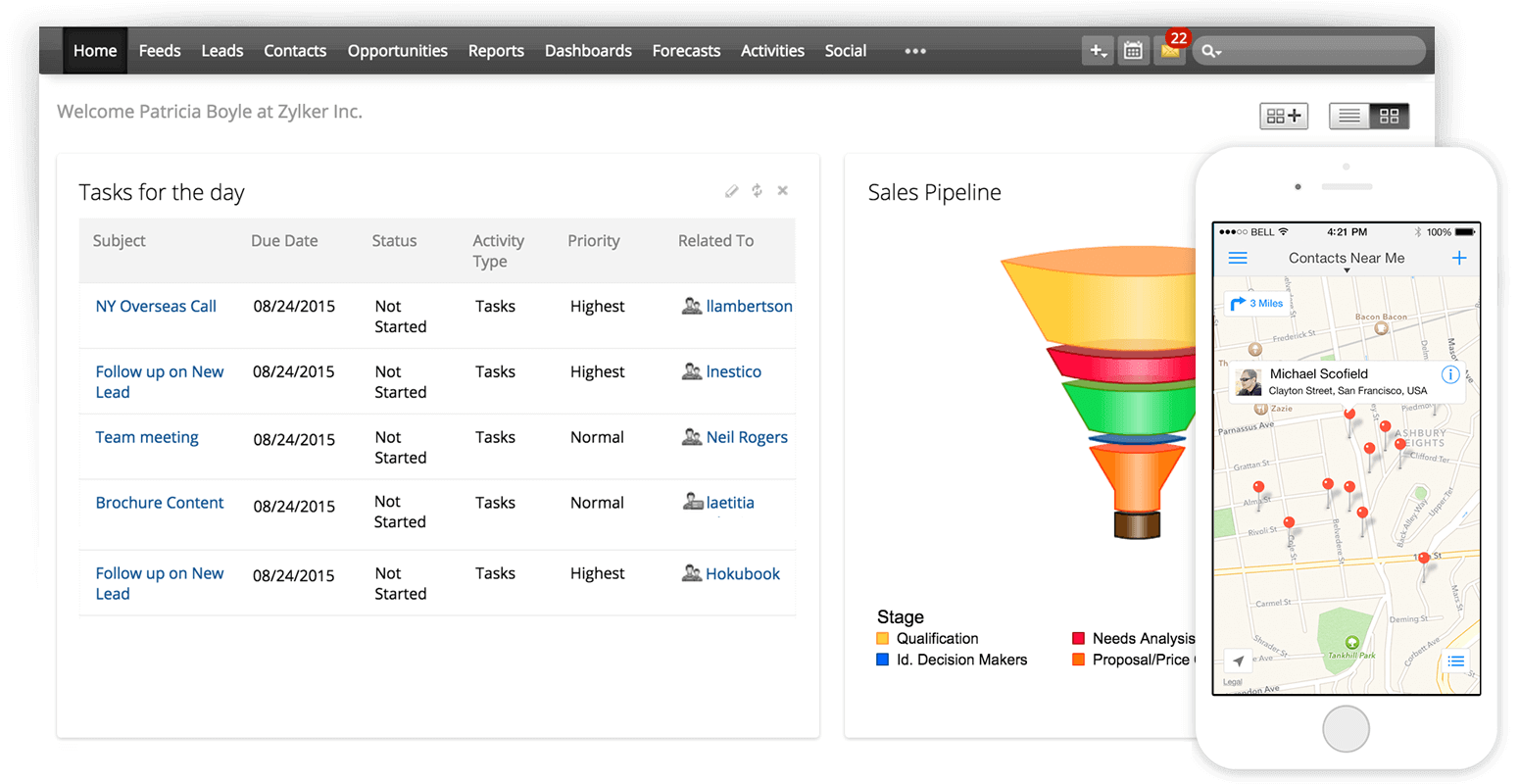 Zoho could be defined as an online office suite that includes all types of office applications such as text editor, spreadsheet, presentation editor, databases, task scheduler, wikis, ...
Using Zoho is as easy as accessing your official site and registering. In principle it does not require downloading and installing any specific application. It has as limitation of storage 1GB.
All Zoho applications have been developed for use via the web and thus are independent of the operating system.
It is important to make it clear from the outset that, of these tools, only some are free, which are often referred to as the first level. If you want to have access to all of them you have to subscribe to certain modules with an associated economic cost.