We have compiled these 5 great free programs to learn chemistry and molecular biology.
We hope you find them useful.
Share it if you like!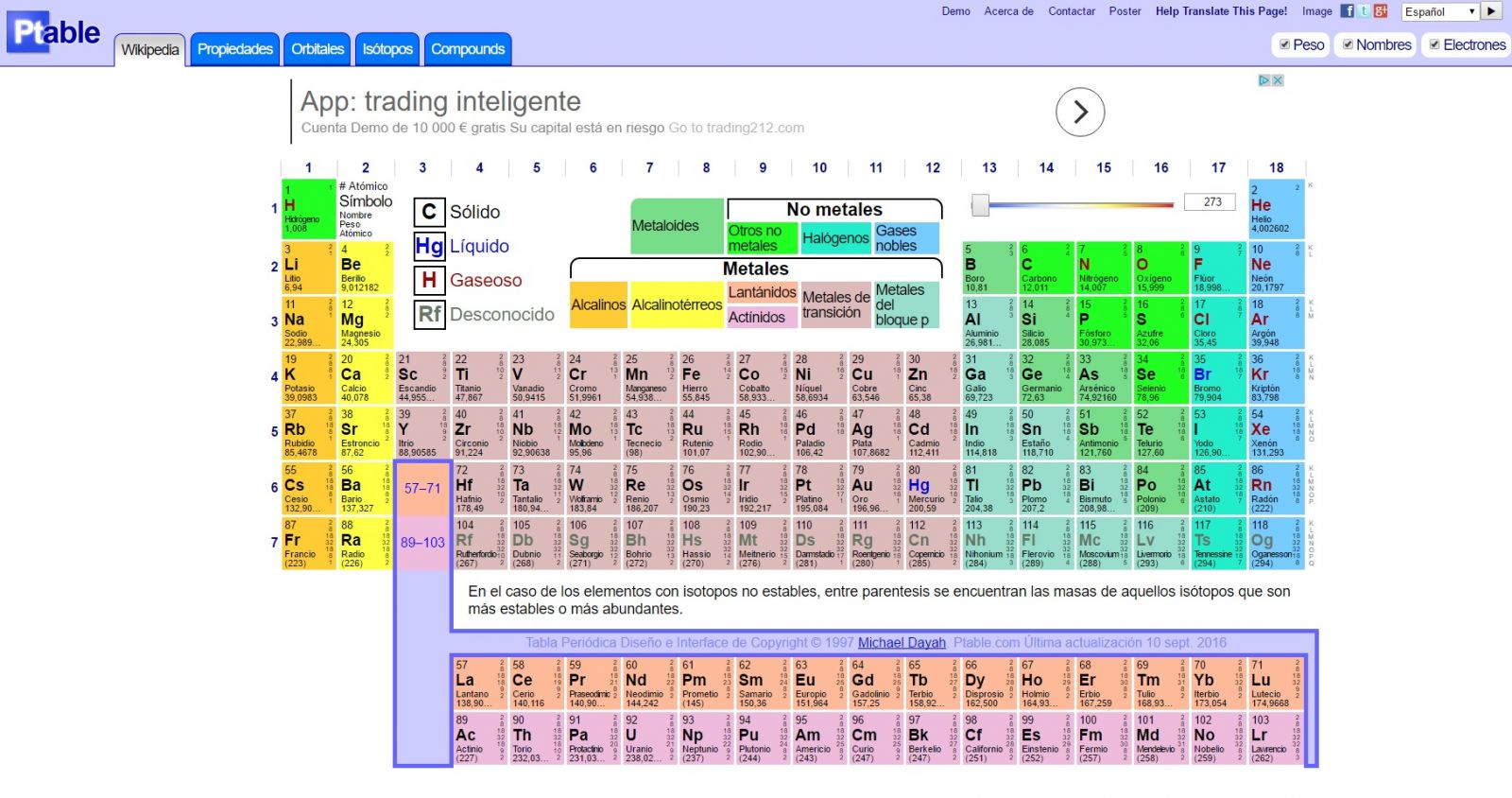 Many other periodic tables use the word interactive to describe themselves while offering nothing more than links to pages of data about elements. Pages of data are fine, and Ptable "outsources" these write-ups to others like Wikipedia and WebElements through the dropdown in the first tab. Ptable shines when used as a true application, more interactive and dynamic than any standalone software. Please continue reading to learn about all the interesting things you can do with Ptable that make Mendeleev's creation come alive.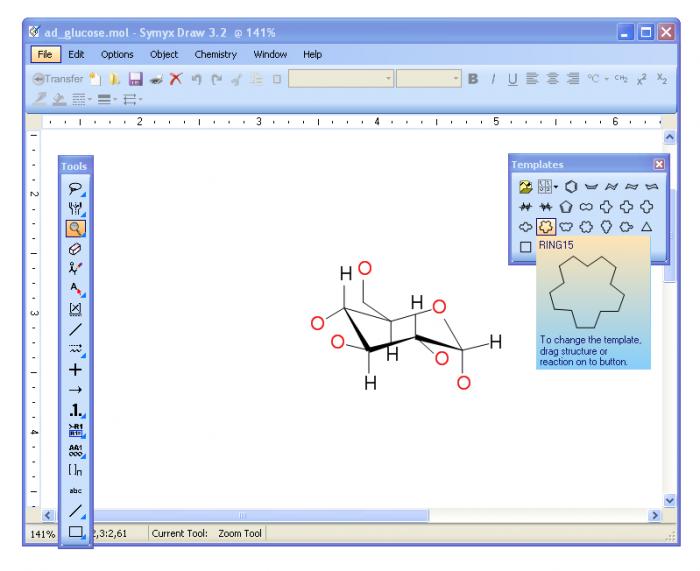 Symyx Draw is a great, free program only available for Windows, that belongs to the category Science & education software with subcategory Physics & Chemistry and has been created by Symyx.
About the download, Symyx Draw is a light software that requires less storage space than many programs in the section Science & education software. It's a very popular software in some countries such as Japan, Latvia, and India.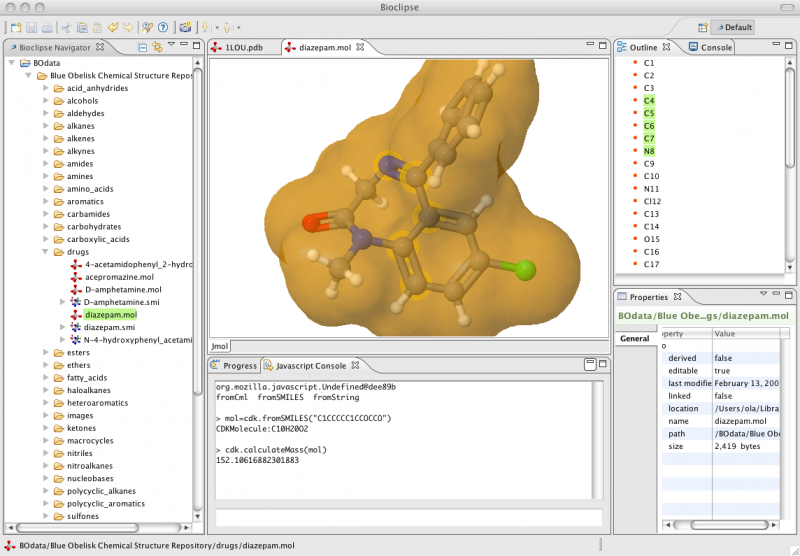 Bioclipse is a free and open source workbench for the life sciences. 
Bioclipse is a rich client, which means it is a downloadable application that run on your local computer but also gives the possibility to communicate with servers for data retrieval and computational services. The powerful plugin architecture is based on Eclipse, and results in a responsive, integrated user interface designed for simple and intuitive operations that at the same time is easy to extend with custom functionality.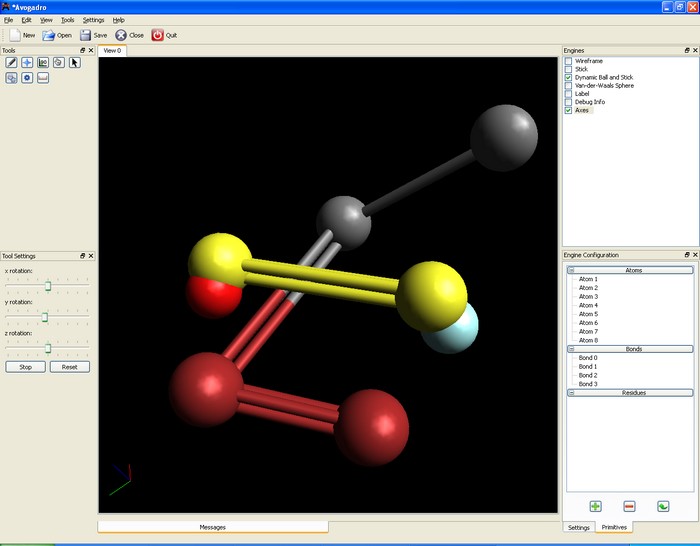 Avogadro is an application purely for scientists and students that have to draw three-dimensional molecular compositions that showing a molecule from every conceivable angle and perspective.
It works across platforms and is used in computational chemistry, molecular modeling, bio informatics, material science and other related areas. The aim has been to make 3D molecular manipulation as easy as possible and even if your not a scientists, it's quite entertaining just creating your own different coloured structures that look good. This can be done simply by using the mouse buttons and dragging the molecules on their three axis. Probably the best aspect of this program for those with some coding knowledge is that it can be easily extended and developed via plugins. Avogadro is based on Open Babel according to the developers and in future, will also offer scripting options. The main problem you'll find is that like with many open source collaborations, it is prone to bugs and errors so it may crash at any time.
An excellent scientific tool that allows flexibility for those that want to develop plugins but is easy enough for anyone to use.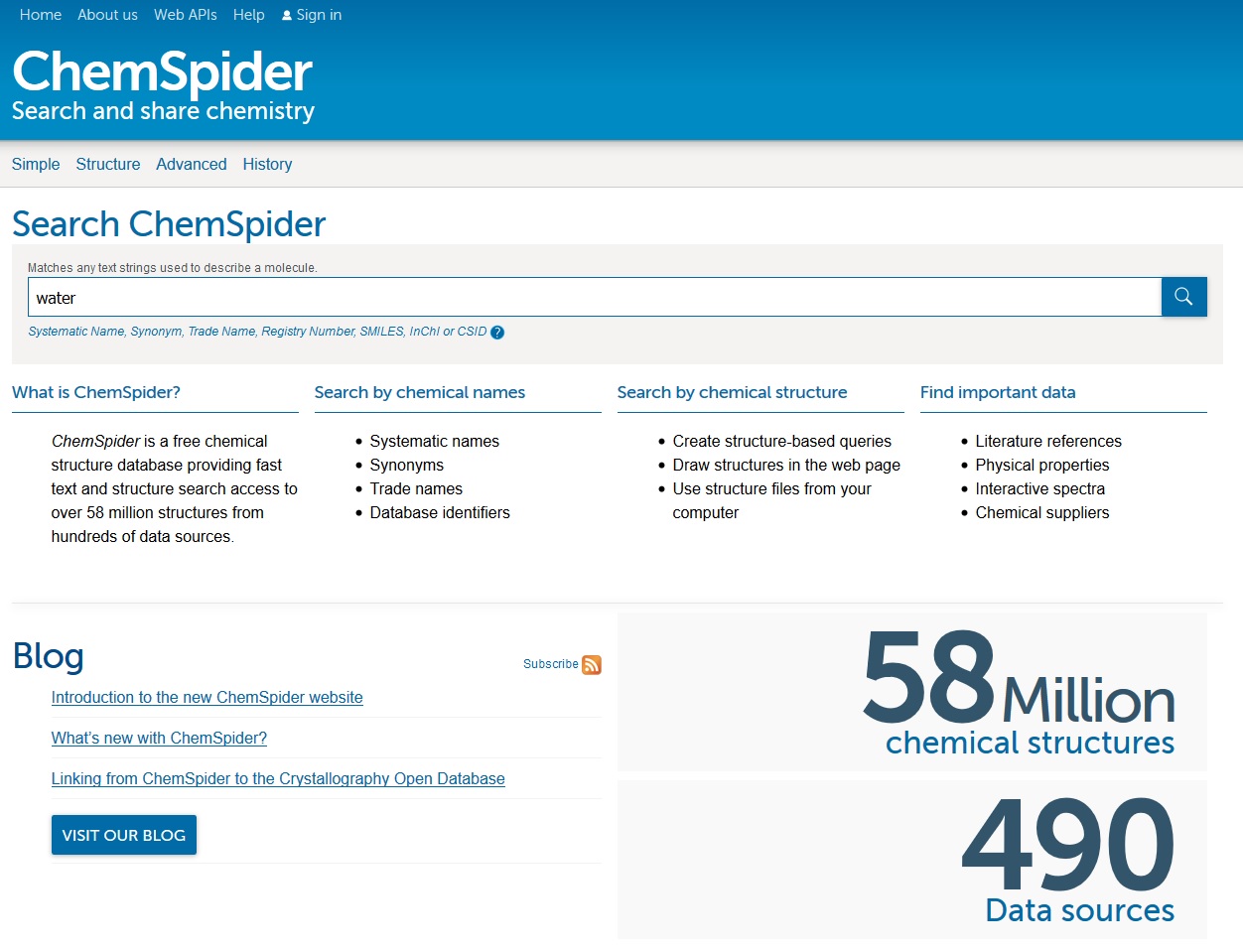 ChemSpider is a free chemical structure database providing fast text and structure search access to over 58 million structures from hundreds of data sources.