Apowersoft (Screen Record)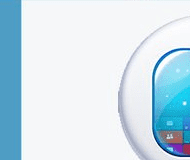 Apowersoft is an easy to use and professional desktop tool to record screen and audio activities at the same time. It also allows you to save your videos as standard MP4 files. By using its built-in converter, you can convert those MP4s to AVI, WMV, FLV and SWF, and many other formats without quality loss.
Record all desktop activities
The fully functional but intuitive interface provides flexible capture modes that allow users to screencast for a specific region, application window, full screen and more. It also allows you to add video from webcam to screencast to achieve video effect on video.
Multiple recording modes
Full screen: records what happens on the entire computer screen.
Custom area: allows you to select any part of the screen to record.
Around Mouse - Track your mouse to record.
Select window: select the window that starts on the screen to record.
Obviously, these reflective modes win the favor of users and users tend to choose this as their screen recording tool.
Record screen with audio simultaneously
It is truly a brilliant feature that the application can record screen and video with audio from systems, microphones, or both. More surprisingly, it supports recording screen and audio activity synchronously, eliminating players' doubt about whether there is software capable of keeping games and your voice in sync.
Record video from webcam
If you want to record video on screen via a webcam, this screen recorder, which is available for Skype, MSN and GTalk, as well as many others, can do what you need. Save the recording to a standard WMV format file by default, so you can share it with others directly.
Various video formats
Videos recorded with this tool can be saved in nine formats, including MP4, AVI, WMV, FLV, MKV, MOV, MPEG, VOB and WEBM. It is also useful when you need to export videos to other portable devices.