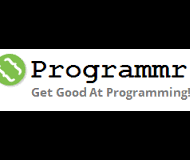 Programmr is an online interactive lab for students and enthusiasts to learn, practice and become proficient in programming.
Programmr allows free to learn programming in numerous languages ​​and is one of the most comprehensive websites that can be accessed. Once you register us, you will access a vast catalog in which you see numerous examples and exercises will have to implement what you learned. Whether or Java, C ++, Python, Ajax, PHP even apps for Android and iOS, in it you will be well stocked to quench our thirst for knowledge.
Our philosophy:
It is our strong belief that programming is best learned at your own pace in a self-taught environment. We believe you shouldn't have to join expensive IT colleges or attend exorbitantly priced corporate trainings to become a good programmer when you can do so right at your home or office at a negligible cost.
That is why we love organizations who are teaching students to code online.
We want to help these organizations by giving them access to our code simulators and enabling them to provide complete hands-on learning, practice and assessment to their students.
A little about Programmr:
Programmr makes the world's best online coding simulators.
At Programmr you can code, compile & run projects right in the browser in almost any language. Code & run command-line programs, web applications, mobile apps, database apps as well as rich media apps right in the browser.
With our new Auto-faculty module, you can assess your skills in any popular programming language by taking hands-on exercises. with our B2B API, anyone can integrate live code widgets right into their site just like Youtube videos.
Programmr was founded in 2011 when founder Rajesh Moorjani ( LinkedIn , Twitter ) took an advanced programming course at a local community college and realised that there has got to be a better and cheaper way to learn programming technologies, right from the comfort of your own home or office.
Get in touch by reaching us via our contact page or dropping us a mail at info AT programmr DOT com.
Happy programming!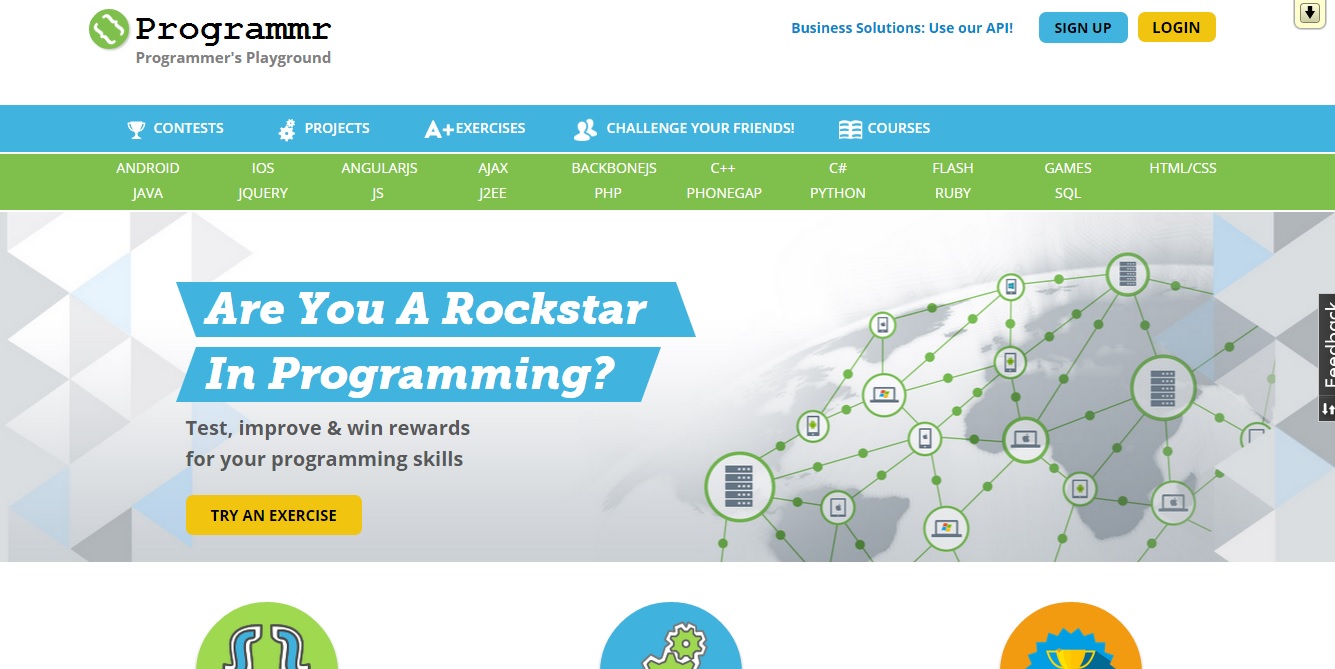 Programmr Challenges
Java
C++
PHP
C#
Ruby
Python
iOS