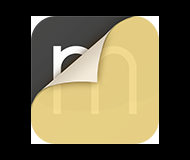 Awarded as "Best App," Morpholio Trace is the designers' and architects' dream software. Called "Digital Magic" by WIRED, "First-Ever" by COOL HUNTING and "Perfect" by ARCHITECT, Morpholio Trace combines the beauty and speed of sketching with the intelligence and precision of CAD. Welcome to the future of design.
SKETCH, DESIGN, CREATE WIH MORPHOLIO TRACE:
Essential to any design or creative process, Morpholio Trace allows users to instantly draw in Layers on top of photos, images, or background templates, building markups or ideas to generate immediate, intelligent sketches. Morpholio Trace is ideal for architects, designers, interior designers, illustrators, or members of any creative culture. It is the unique drawing app that allows you to easily develop ideas in layers, communicate via drawing markup, and connect fluently with your global network.
WHAT YOU CAN DO WITH MORPHOLIO TRACE:
MARKUP: Comment on Plans, Drawings, Progress Images or Contact Sheets
CREATE: Design and Innovate by building up ideas
DRAW: Simply Sketch or illustrate pictures, people or any idea you have
COMMUNICATE: Graphically share information that words alone cannot achieve.
PLAY: Engage in Drawing Games, Sports Playbooks or just color
PEOPLE USING MORPHOLIO TRACE:
Architects, Interior Designers, Photographers, Graphic designers, Artists, Fashion Designers, Industrial designers, TV producers, Landscape Architects, Tattoo Artists , Web Designers, Professors, Students, Screenwriters , Cinematographers, Advertising Professionals , Event Planners, Web Designers, Developers & Real-Estate Professionals, Videographers, Retailers, Teachers/Students , Kids and many more.