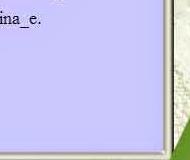 Learn to write correctly into Spanish with this free software for kids. 
The correct application of spelling rules or regulations are essential for a well written text. Let us remember that "practice makes perfect", this is very important so that students do not make misspellings, especially nowadays where the use of the Internet has mistreated writing with meaningless abbreviations to supposedly write in the shortest time possible.
Currently, social networks have caused vices in writing, generating bad practices, even getting used to using bad spelling or what some say, committing "spelling horrors". People are getting used to seeing misspelled words, and worse yet, they follow that example. We must be aware that trying to write correctly we give an example of good spelling practices, they will take us more seriously, since writing correctly benefits us in any area in which our life develops.
To improve in this regard, I recommend the following free online application, which has a variety of exercises for the correct use of:
B - V
C - Z - K - Q
G - J
H
Capital letters
M - N
Punctuation marks
R - RR
S - X
Y - LL
When entering the application, click on the letter you want to practice.