We have compiled for users of Android the 4 Best Market Apps to optimize quickly and efficiently the performance of your smartphone. Take a look and download the one you like.
The World's Most Trusted Android Optimizer, Speed Booster, Battery Saver and Free Anti-Virus app, Clean Master Helps Accelerate and Clean Up Over 660 Million Phones! It Also Provides Real-time Protection With the #1 Antivirus Engine, and Secures Your Private Data With the AppLock Function.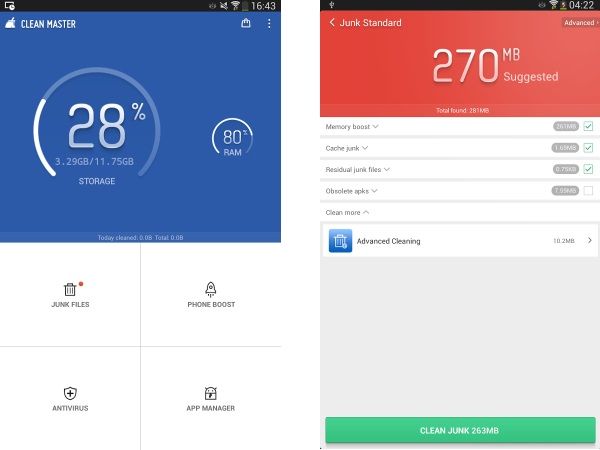 DU Speed Booster & Cleaner is a speed booster, ram booster, game booster, junk file cleaner, trash cleaner, memory booster, battery optimizer and app manager for your Android phones or tablet.
Trusted by 230 million users, DU Speed Booster is the only all-in-one speed booster, trash cleaner and antivirus app that optimizes your background apps, memory space, junk(cache) files and battery power. While keeping your device safe from virus and trojan, that can secure your private data with the AppLock function.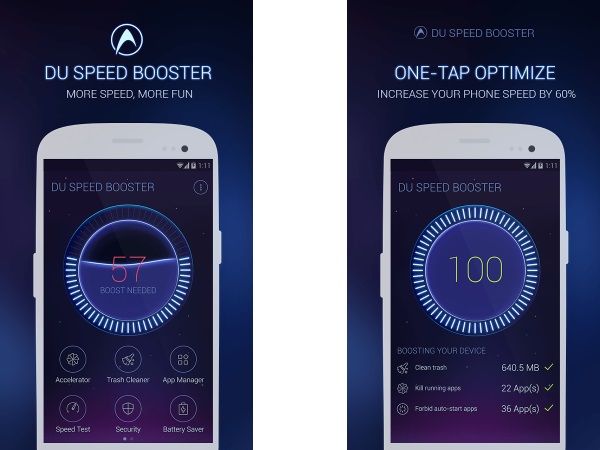 The World's Smallest Booster Helps Boost Your Phone with ONE Tap!
The most exciting NEW feature APP STANDBY is online now!
It fix slowdown problems on your phone and cool the CPU so it lives longer!
Features of CM Speed Booster
☆ Powerful Booster With No Deceptive Animations 
Just 2MB, giving you more space for videos and photos, and can speed up your device in 1 tap!
☆ CPU Cooler
Cool your device by stopping unnecessary apps.
☆ Junk File Cleaner 
Clean cache and residual files to reclaim storage.
☆ No More Ads 
Keep your phone screen clean and free of annoying ads!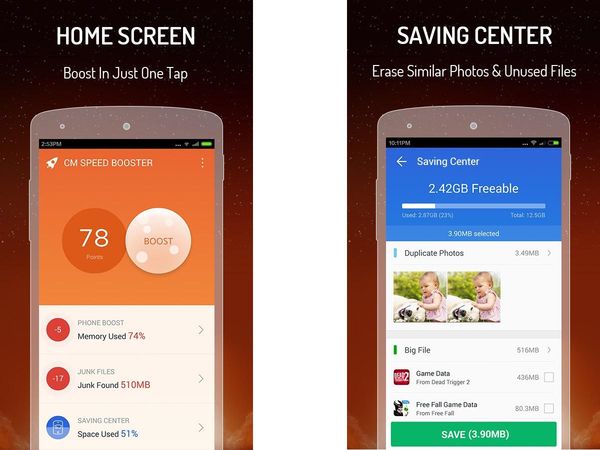 Top 18 features to help you easily and efficiently manage for your android smartphones and tablets.
Android Assistant is one of the most powerful and comprehensive management tools to improve your android phone's performance. It speeds up your phone's running speed and saves battery.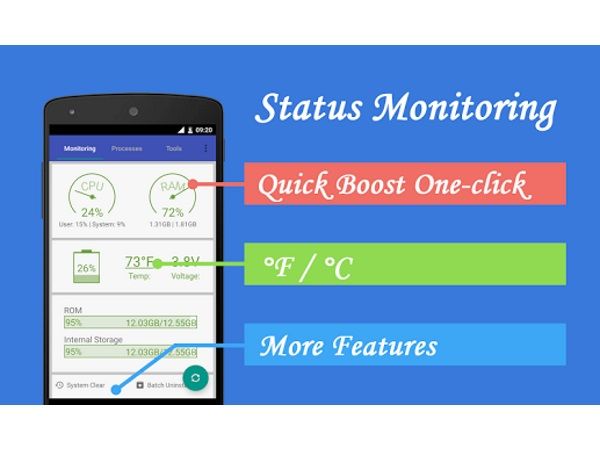 ¡Share it and help us to collect interesting apps for you!