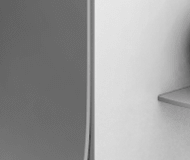 Fast-track your way to high quality 3D results.
Large and fast growing library of free scenes, models and materials so you don't have to start from scratch or spend a long time getting up to speed in 3D. Assemble your first shot just by drag & drop and get a realistic output in minutes.
Templates: Start with a high-quality pre-rendered and lit scene for product shots, abstract graphic backdrops and more.
3D Models: Drag & drop thousands of free customizable 3D models from the library. Connect external accounts to add your own.
Materials: Hundreds of advanced, realistic and fully textured materials to choose from, from frosted glass to pavement, wood or fabric.
End-to-end workflow, available anywhere.
Vectary was built by 3D designers, for 3D designers. Viewport navigation, subdivision modeling, composition abstractions, materials, lighting and rendering were all re-thought to streamline your creative expression.
Ergonomic Modeling: Looping edges is enjoyable now - Vectary's advanced gizmo, jog and smart shortcuts take away the tedious of modeling tasks.
Smart Abstractions: Helpers, Deforms and generators are all non-destructive, parametric and fully composable. And there's a lot of them.
Intuitive Interface: Just because a 3D tool is powerful and complex doesn't mean it needs to be complicated and difficult to use.
Photorealistic rendering one click away in Vectary
Your compositions look real by default, with depth of field, underground dispersion, HDR environments, and more. Vectary Photon allows you to view path-traced and physically-based rendering output in the browser, without spending days learning how to configure it properly.
Extra dimension in Vectary collaboration
Design in 3D together - Vectary files are online only, so the whole team always sees the latest version. Attach comments to models or even individual vertices. No more extra prep work, just click Share & Collaborate. Manage everything in a control panel similar to Google Drive.
Output of 3D formats ready for a new decade.
Go beyond pictures and movies: embed your designs on your website, print them on a 3D printer, or bring them to life in augmented reality. Vectary is cloud-based, so you won't even have to export anything.