We have compiled 5 great resources to teach and learn biology and science, both for students and teachers.
Hopefully they will be useful to you.
Share it!
If this compilation of free programs is of your interest, you may also want to take a look at the following ones: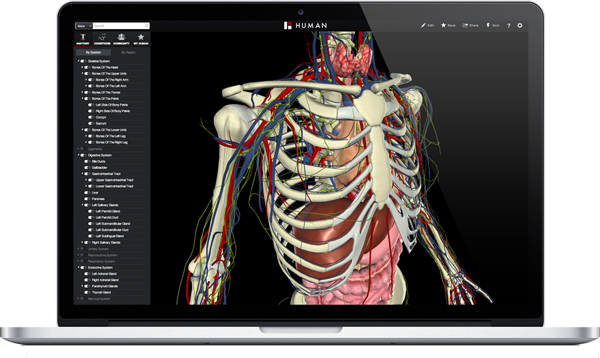 The BioDigital Human is an interactive, 3D software platform that enables individuals and business to explore and visualize health information, a "Google Earth for the human body". The BioDigital Human was one of the early systems to leverage WebGL, which allows any supported browser to render 3D models in webpages without plugins. 
Over 1,000 Anatomy & Health Condition Models
True 3D Exploration
Detailed Labels & Descriptions
Editing Tools
Interactive Quizzing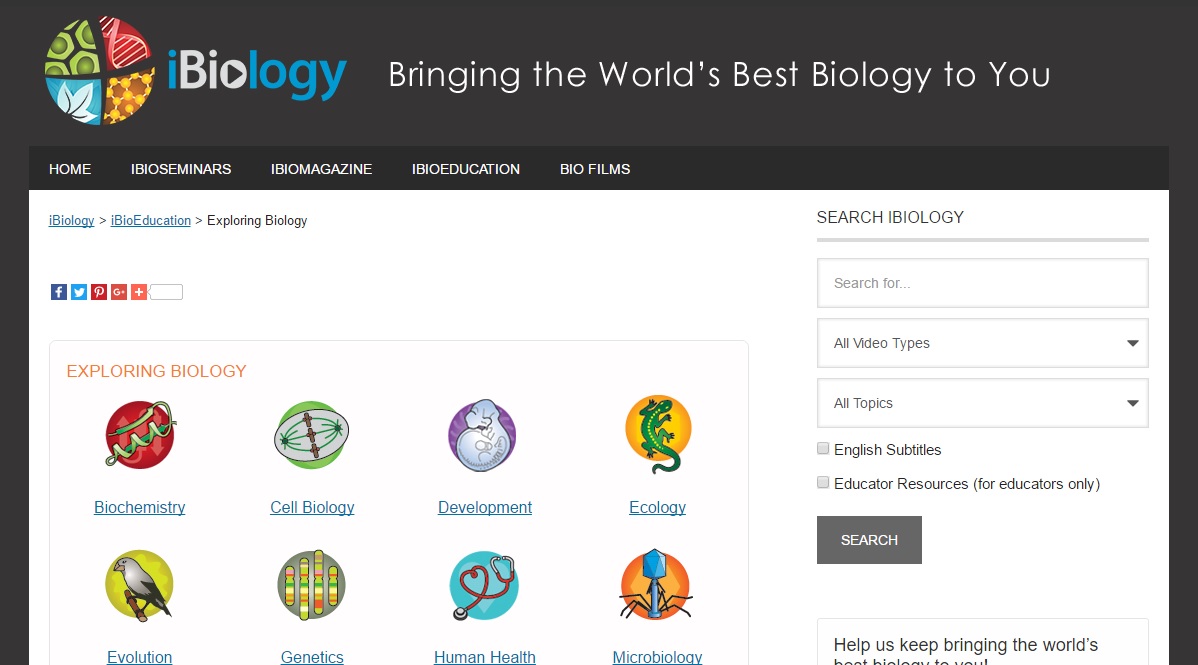 iBiology's mission is to convey, in the form of open-access free videos, the excitement of modern biology and the process by which scientific discoveries are made. Our aim is to let you meet the leading scientists in biology, so that you can find out how they think about scientific questions and conduct their research, and can get a sense of their personalities, opinions, and perspectives. We also seek to support educators who want to incorporate materials that illustrate the process and practice of science into their curriculum. This project is made possible by the good will of many biologists who are committed to making their work broadly accessible and to conveying the excitement of biology to a worldwide audience.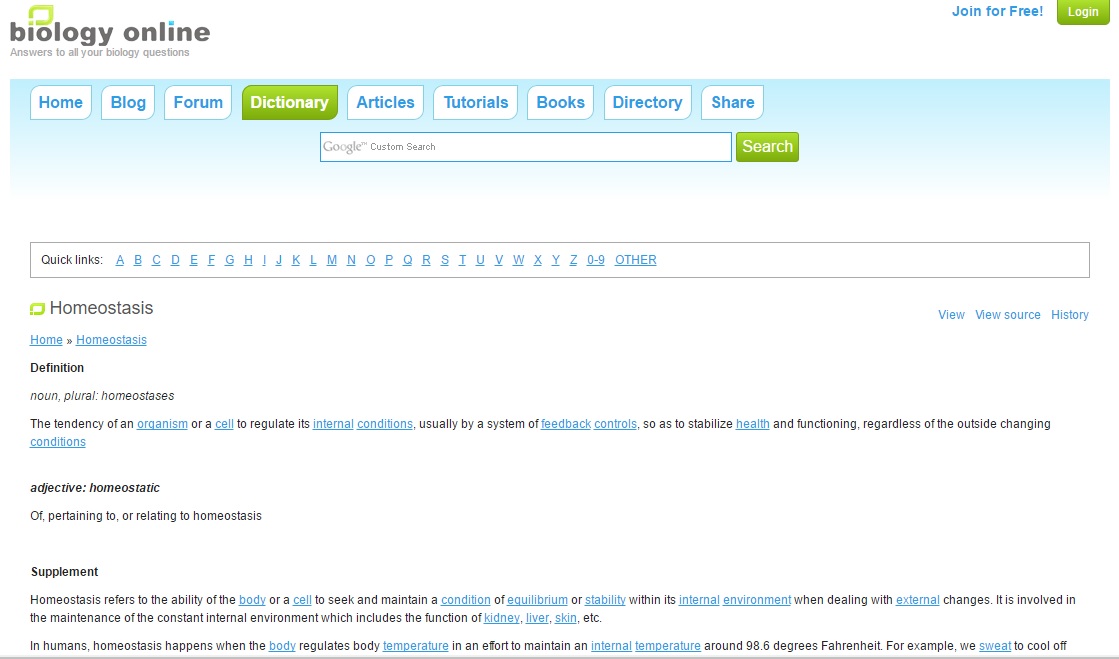 Biology Online aims to educate and promote awareness of all things biology, offering free and easy access to information in the biological sciences.
Created in 2001, the site provides a wealth of information in the diverse field of biology offering a forum for discussion, an editable-dictionary with thousands of terms, links to external resources, tutorials, articles and a biology book catalogue with user reviews.
The site is often recognized for its simplicity, in both its design and the way in which it delivers content, helping users to find information easily, quickly and as a result more effectively.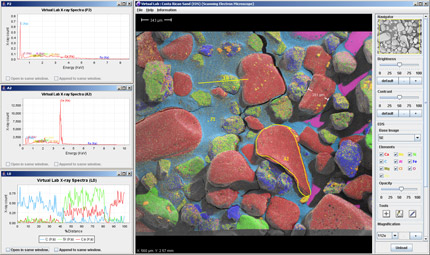 The Virtual Microscope is a NASA-funded project that provides simulated scientific instrumentation for students and researchers worldwide as part of NASA's Virtual Laboratory initiative.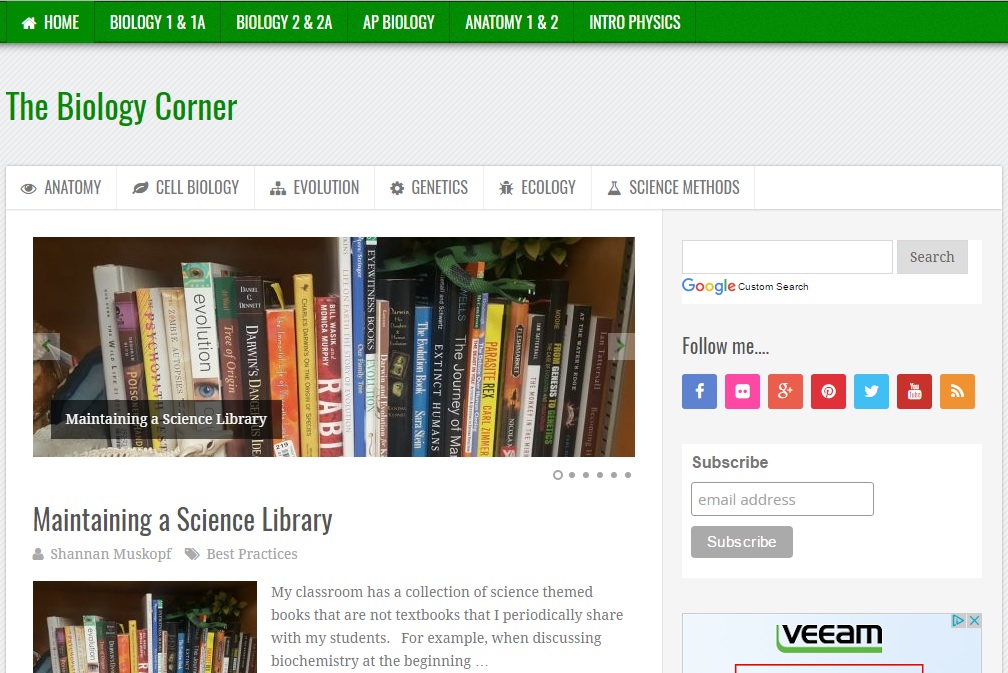 The Biology Corner is a resource site for biology and science teachers and students.  It contains a variety of lessons, quizzes, labs, web quests, and information on science topics for all levels, including introductory life science and advanced placement biology. You can find lessons related to biology topics in the links  listed under "topics" on the sidebar as well as specific curriculum for biology classes taught in high school.