AbanQ is the basis of an ERP program (Enterprise Resource Planning) oriented to management, business and finances. You can load the modules that each client needs. Before June 2007, this program was called FacturaLUX Lite.
In summary, with AbanQ SMEs are absolute owners of the software technology that they use and cooperate in order to improve it. This reduces the digital gap between companies, increases their competitiveness and allows the capital that has been invested in proprietary software licenses to be redirected towards the local technological labor market, for the construction and improvement of its own technology.
With AbanQ any SME will be able to adapt the offered applications to their particular needs by contracting the services of local programmers, because everything necessary, source code and tools, are freely available from the first moment for any programmer to adapt or expand AbanQ.
InfoSiAL is the driving force, main developer and administrator of the AbanQ project, a project recognized by the OSDN (Open Software Development Network) and hosted at Sourceforge.net. He leads a team of own developers and independent developers interested in and collaborating with AbanQ, following the free software model.
The AbanQ project currently has a large number of followers, and is one of the main references that currently exist in software of its category for the Linux operating system.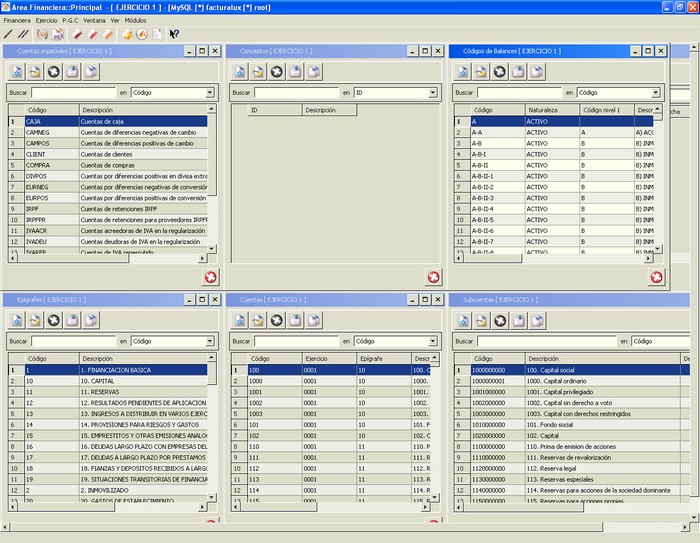 AbanQ sector solutions:
These packages contain modules and extensions according to the activity
AbanQ PRO Pack: Official modules complemented by more than 15 additional extensions
Freelance AbanQ Pack: Set of solutions for the freelance professional
Pack AbanQ retailers: General tools for sale to the public
Pack AbanQ Comercios S.A.T .: For businesses that sell products and provide repair, maintenance, etc.
Pack AbanQ Textil / Footwear: Sales tools and size / color control
Pack AbanQ projects and services: Control of project realization and service provision - Available soon ...
Pack AbanQ supplier shops: For shops that sell supplies: hardware stores, DIY, etc.
Pack AbanQ textile and footwear wholesalers: Sale by size and color codes and POS.
Pack AbanQ wholesale suppliers: Hardware, DIY, etc.
Pack AbanQ agri-food wholesalers: Traceability and POS sale.
AbanQ support and installation services:
Technical support services: Technical support for the use and installation of Abanq by InfoSiAL professionals.
Support for the installation for 30 days: Support for the installation of Abanq and the modules via email for an unlimited 30 days.
Annual external backup service (10 Gb): Automatic service for creating encrypted backups on an external server.
Remote installation service: Installation on your Abanq system, remotely and transparently.
Urgent assistance service: For solving urgent problems that require an immediate response.
AbanQ is available for Operating Systems:
AbanQ Windows: To download AbanQ for PC click on the green icon in the menu.
AbanQ Mac OS: To download AbanQ Mac OS click on the green icon in the menu.
AbanQ Linux: To download AbanQ Linux click on the green icon in the menu.
AbanQ Android: Currently not available.
AbanQ iOS: Currently not available.