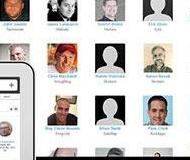 EasyERP is a Super Fast Open-Source ERP/CRM/HRM for small business based on Node.js and MongoDB.
We are open for customization requests.
EasyERP Features:
CRM with companies, contacts, sales pipeline
PM, Project, portfolio and resource management with kanban
HRM, human resource management with vacation management, skills & recruiting
Configurable workflows allow to control the life-cycle of all important objects
EasyERP is an open source ERP system. With EasyERP you get a flexible and dynamic internal software package that is easy to use, and where you as an organization really do something. Your (sales) team, with the EasyERP commitment, is ten times more productive. This ERP software, now you can download it completely free.
The EasyERP software program consists of a large number of modules and is the ideal extension of business management. With the use of EasyERP you can easily manage and structure all internal processes. EasyERP helps your business to all departments in an effective and efficient way to organize, work together and improve the overall process. EasyERP is at the same time the accountant, the human resources manager, the software developer and the sales manager in one!
EasyERP software is very easy to use and also easy to use immediately after installation. Due to the large number of available modules and corresponding functions, the software package is tailored to your needs and wishes to build. Additionally, EasyERP's interface is so easy to configure that your employees don't need extensive training (and therefore time) for the program to work.
With the help of modules within EasyERP, it gives you a quick and easy overview of your actions, opportunities and leads, manages and archives all interactions with your (potential) customers and knows the opportunities.
With the contact management module you have, at any time of the day, the understanding of all the contact information you want. Also from your smartphone. Read and apply all notes, documents, contact information and opportunities related to (potential) customer profiles. Also, you can use this module directly to send an email or call a (potential) customer without EasyERP having to leave. While calling, you can direct your notes and documentation to personalize.
With the lead management module, you can easily get all the information about the generation, replenishment and follow-up of your leads. Easily and quickly qualify the stage in which a potential customer is located and the leads in part to sales opportunities. Also the effectiveness of the marketing channels that your potential customers have. In this way, you will manage the processes and the efficiency of the commercial department.
The opportunity management module ensures that you get the best result from your (sales) opportunities. This module gives you information on the current situation in the area of ​​sales opportunities. With the help of reports, your leads identify and rate a winning proposal, which directly assigns the tasks to the employees.
With the orders and invoices module, it allows you to manage your orders and invoices efficiently and effectively from a to z. Within this module, you will be able to obtain information on everything related to the order, such as the expected delivery date, billing information, prices (VAT), supplier information and order status.
Increase your sales with EasyERP:
Create your own boards
Manage your leads in CRM
Synchronize all your sales orders and invoices
Take care of your payments and deliveries
EasyERP inventory management:
Get all your inventory in one place
Automatic synchronization of your inventory
Operate multiple warehouse
Increase inventory turnover
Manage purchases with EasyERP:
Take control of the purchasing process
Improve overstock and out of stock
Manage landing costs
Manage your HR with EasyERP:
Store your employee information
Manage your human resources
Take care of the hiring process
Presence control
Take care of your expenses with EasyERP:
Manage your costs
Automate expense recording
Facilitate the approval process
Be careful about accounting with EasyERP:
Manage your earnings
Check your accounting
Take care of finances