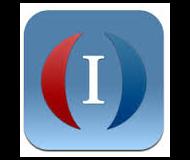 Investopedia is a resource for investing education, personal finance, market analysis and free trading simulators. With a comprehensive financial dictionary, exam preparation materials, and active trading strategies, it is a leading destination for investors. Investopedia began as a financial dictionary, separating itself from other dictionaries by offering the "Investopedia Definitions" featuring a plain English interpretation of hard to understand terms and concepts. 
Investopedia strives to empower every person to feel in control of their financial future. Our editors and experts have been simplifying complex financial information and decisions for readers since 1999.
We are a proud group of editors, writers, product experts, developers, data scientists, analysts, and executives who are fiercely dedicated to financial education and empowerment. Our millions of users come to us from all over the world and from all walks of life. Some are learning about money and investing for the first time, while others are experienced investors, business owners, professionals, financial advisors and executives looking to improve their knowledge and skills. No matter who they are, we are here to help.
Investopedia's mission is to simplify complex financial information and decisions so that our readers have the confidence to manage every aspect of their financial life. We aim to ensure that all of the articles on our site are empowering, unbiased, accurate and inclusive.