We have compiled for you these 4 essential sites to learn electronics and electricity.
Share if you like!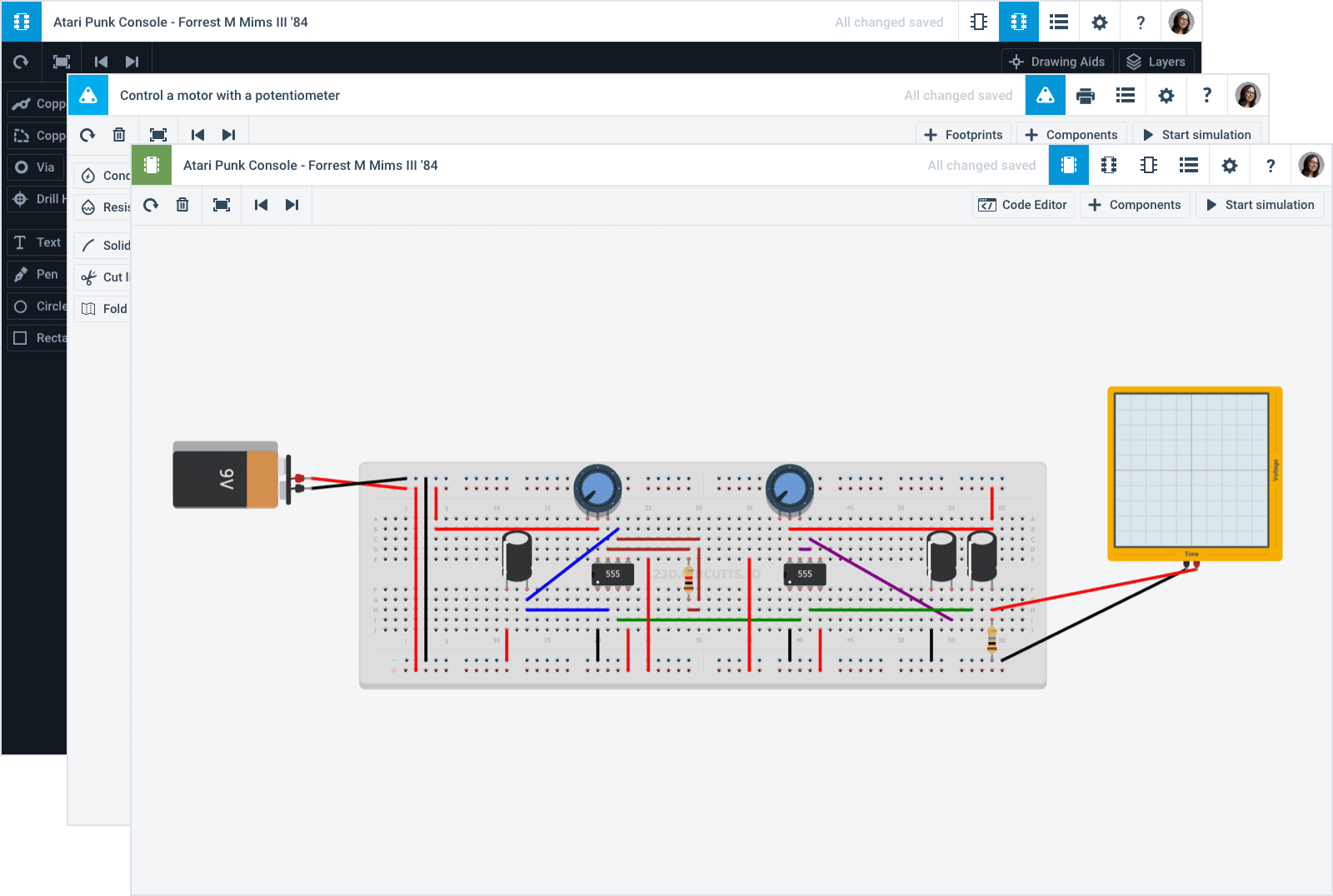 Electronics from beginners to professionals. Autodesk Circuits gives you the opportunity to take your ideas to reality with free, easy-to-use tools online.
Here are some of the most compelling features:
Virtual breadboard based design, allowing to build and experiment with circuits just as you would in real life.
You can add an Arduino to your design, and edit the code right in your browser.
Real-time and interactive simulation of both your Arduino code and the circuit attached to it.
Full collaborative editing (think of Google Docs for electronics).
Powerful yet easy component editor, making it super easy to add new components to the shared library.
Easily create beautiful circuit boards with: free text, b-splice silkscreen art, arbitrary board shapes, …
Ability to embed your design, including simulation on your blog or in an Instructable.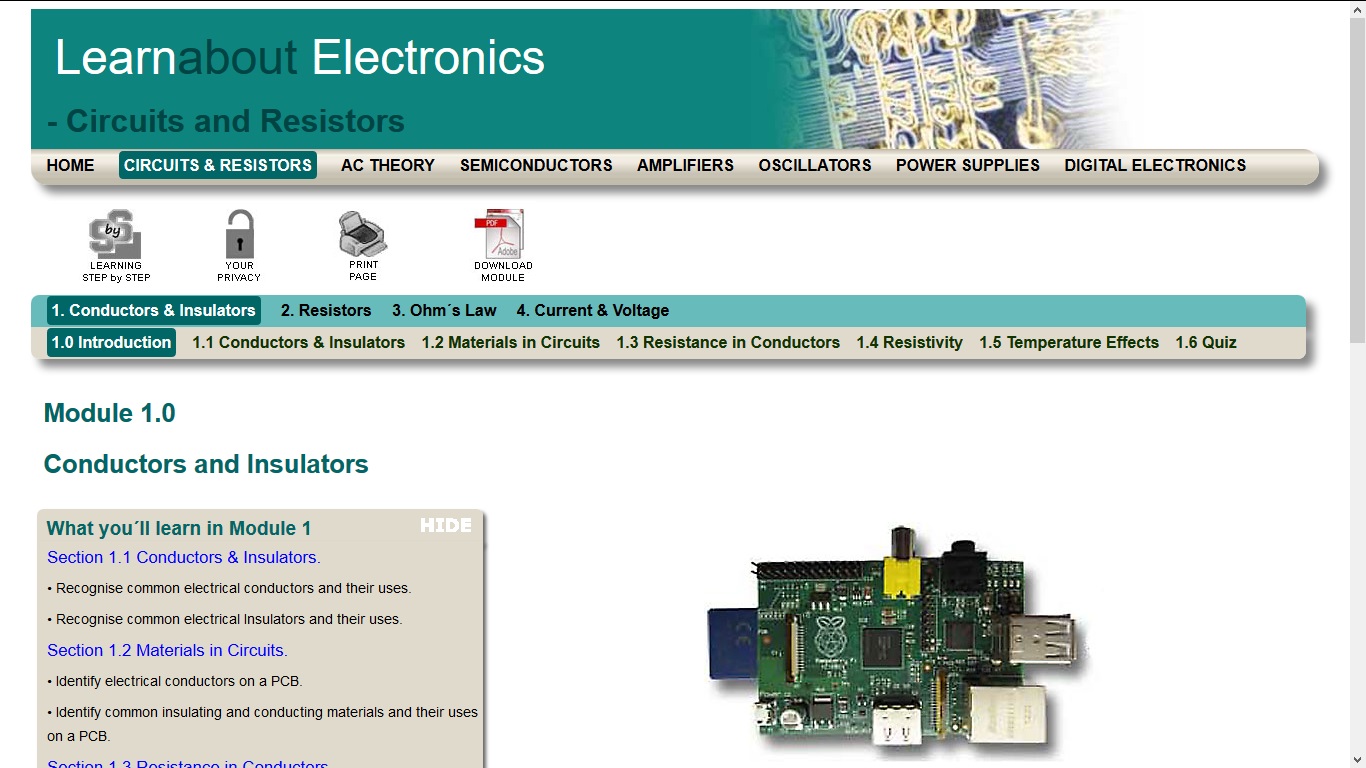 Since its launch in 2009 the aim of Learnabout Electronics has always been to supply high quality information on electronics, no bells, no whistles, just easy to read reliable information, backed up with clear and informative illustrations. This is why they have grown to be one of the most popular on line electronics education sites on the Web, used every year by millions of independent learners, major educational publishers, armed forces training establishments as well as colleges and universities all over the world.
Learnabout Electronics is completely FREE.
Nothing to pay!
No need to Log in!
Try it!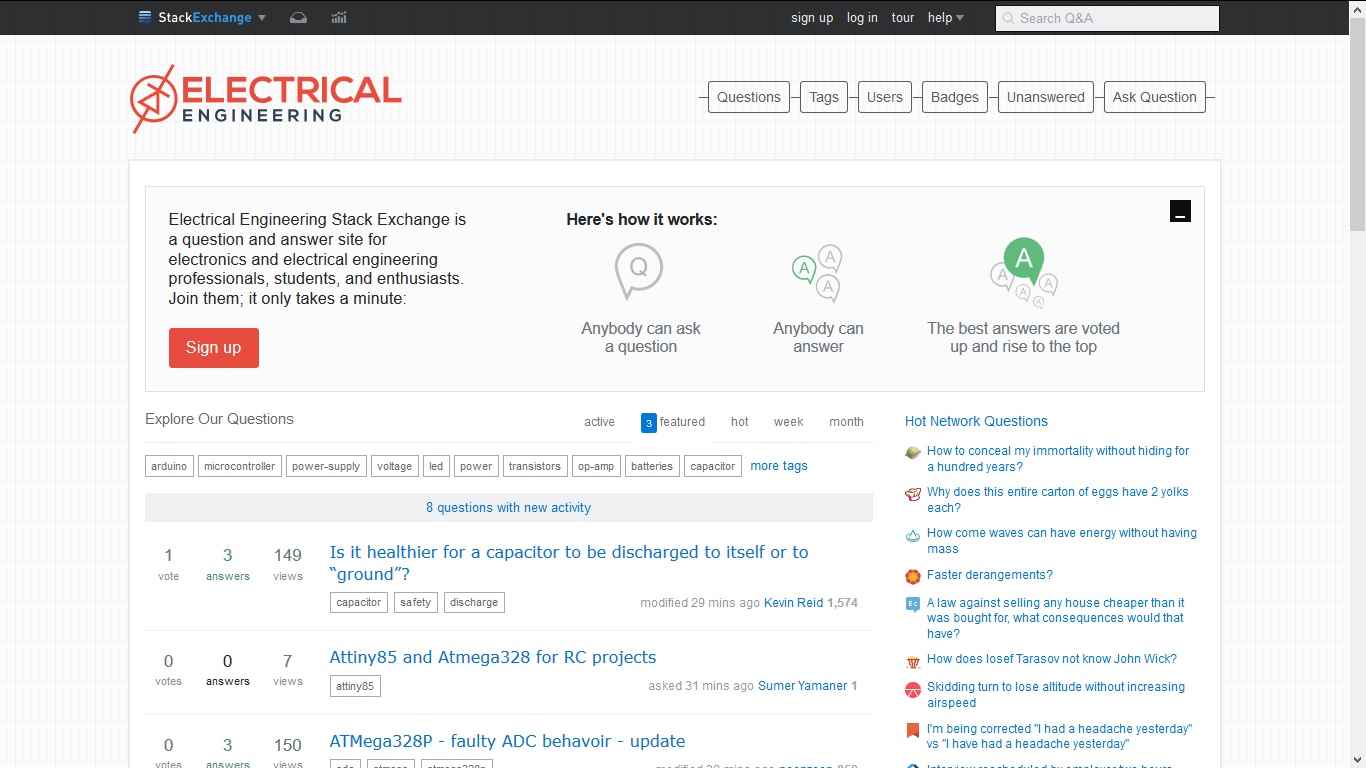 Electrical Engineering Stack Exchange is a question and answer site for electronics and electrical engineering professionals, students, and enthusiasts.
Is that how it works:
    Anyone can ask a question
    Anyone can respond
    The best answers are voted and rise to the top
It's like Stock Overflow for programmers.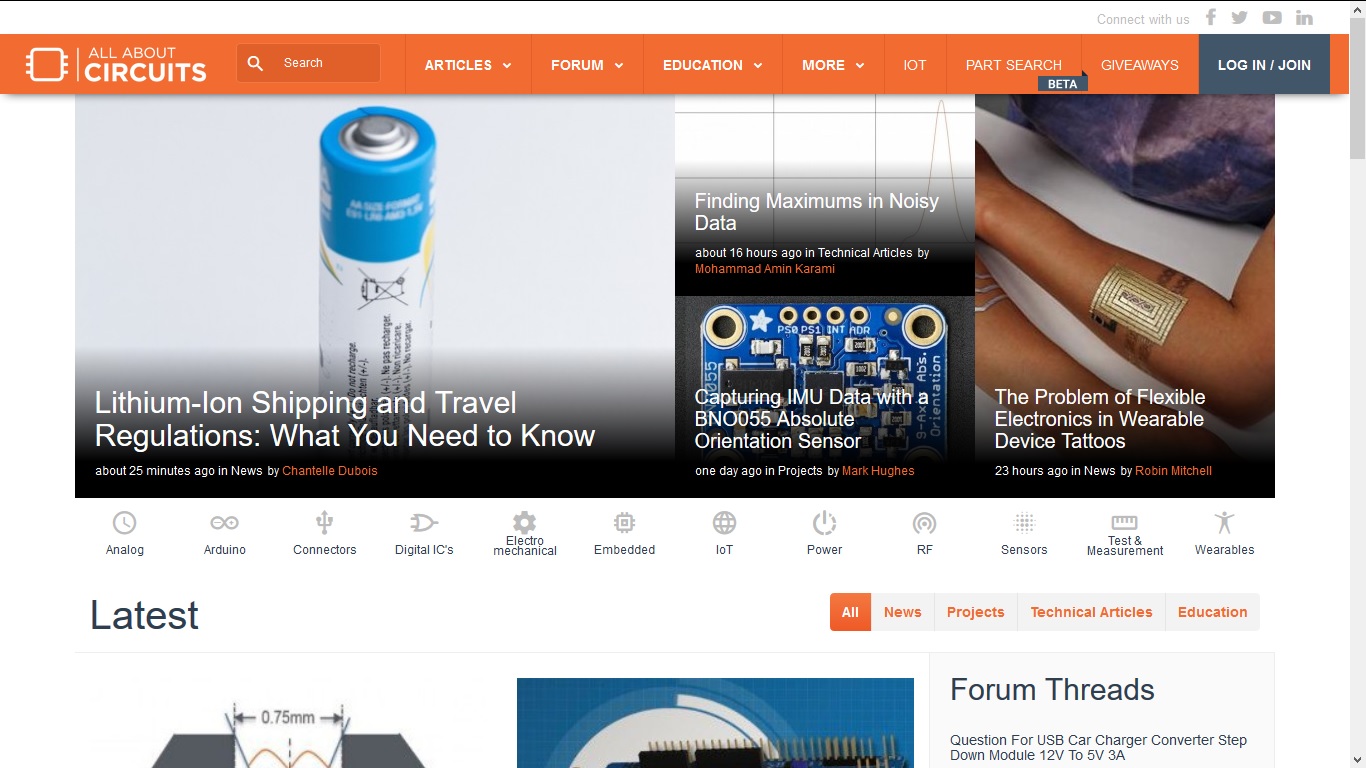 Since its founding in 2003, All About Circuit has become one of the largest online engineering communities online. They are a positive and open community of engineers who enjoy sharing knowledge and ideas. Your community prides itself on educating electrical engineers as their experience and knowledge grows.
In this site you can find everything related to electronics and electricity. Articles, educational videos, books, tutorials, forums, code libraries, and so on.