Vectr is a free graphics editor that you can use to create vector graphics – graphics that are scalable without the loss of resolution – easily and intuitively. Instead of using pixels, vector graphics use mathematical equations to draw your design. Of course, Vectr performs the math behind-the-scenes, so the only thing you need to focus on is what you're creating.
Vectr is available online and on your desktop across multiple platforms, allowing for live collaboration and synchronization anytime, anywhere, and with anyone. With Vectr's easy-to-use interface, anyone can unleash their creativity as an illustrator or graphic designer – we'll show you how in no time.
What Can I Use Vectr For?
Vectr can be used to create any 2D graphic. Use Vectr to create graphics for business cards, greeting cards, icons, websites, illustrations, logos, resumes, brochures, posters, presentations, and much more. The sky's the limit!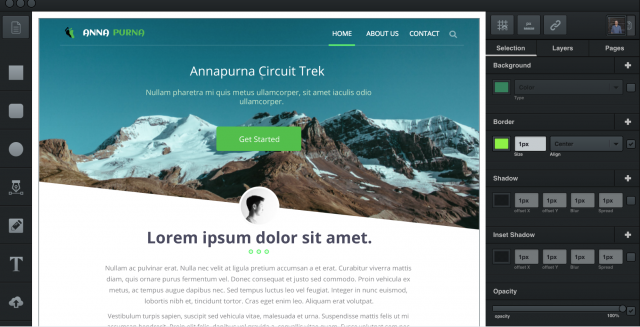 Making graphic design accessible to everyone, worldwide.
Design software shouldn't bring people a sense of struggle, yet that's exactly how the troublesome design software we grew up on made us feel. With their incredibly steep learning curve and counter-intuitive tools, they would deter our potential as designers rather than helping us to unleash it.
We've all been there, and the frustration of having your creativity constricted by bad software can be overwhelming.
At Vectr, we know design connects people - we've experienced it firsthand - and we believe everyone should experience the almost indescribable feeling that comes from expressing your creative freedom through art and design. This belief drives everything we do.