We present these 12 free programs, ideal for students and professionals in mechanical, hydraulic, electrical and electronic engineering, both to work and to learn.
All these programs are free, we hope that you download them, try them and leave us your comments and opinions.
We wish you like them. Share them!
SimSEE is a tool for optimal dispatch of hydrothermal electrical power systems. Yo can simulate de operation of petroleum fired plants, wind and solar farms, country interconnections and hydro plants with reservoires.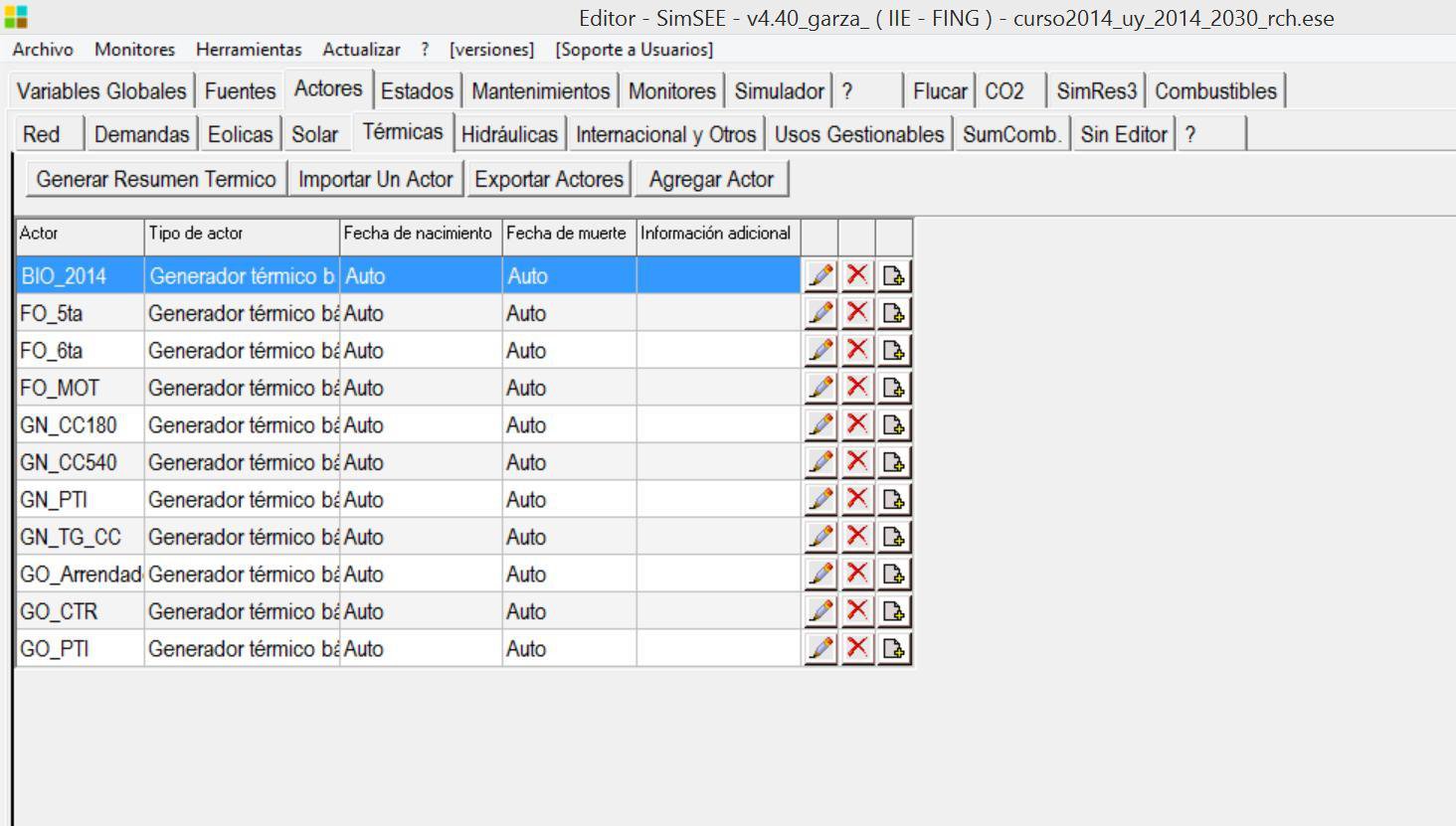 ThermoPower is a Modelica library for the modelling of thermal power plants. It provides basic building blocks for system-level dynamic modelling of conventional, combined cycle, combined heat&power, ORC, solar, and nuclear plants.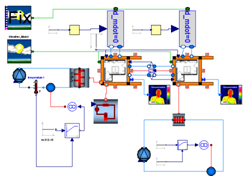 SolTrack is a simple, free, fast and accurate C/C++ routine to compute the position of the Sun. The code can be used to track the Sun on low-specs machine, such as a PLC or a microcontroller, and can be used for e.g. (highly) concentrated (photovoltaic) solar power.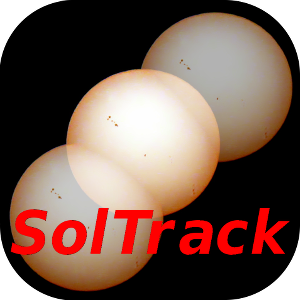 Solar Off-grid System Designer (Hybrid) is an offgrid solar photovoltaic project dimensioning and sizing desktop software for individuals, residential and small-scale commercial solar PV installers. This is a light weight version of popular PV software tools like PVsyst and PVSol.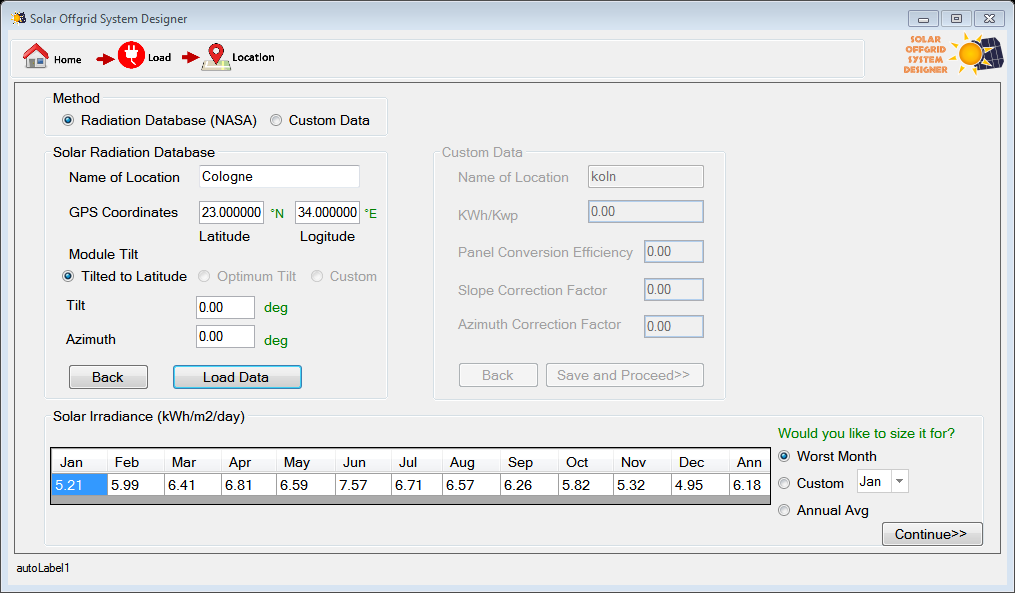 This is part of the GAMES Project, which consists of a set of innovative methodologies and Open Source ICT tools for designing and managing energy efficiency in IT Service Centres. The ESMI is the monitoring and sensing infrastructure which allows the fine-grained measurement and provides both an event-based and a real-time stream of data conveying information about the energy consumption in the key points of the overall system.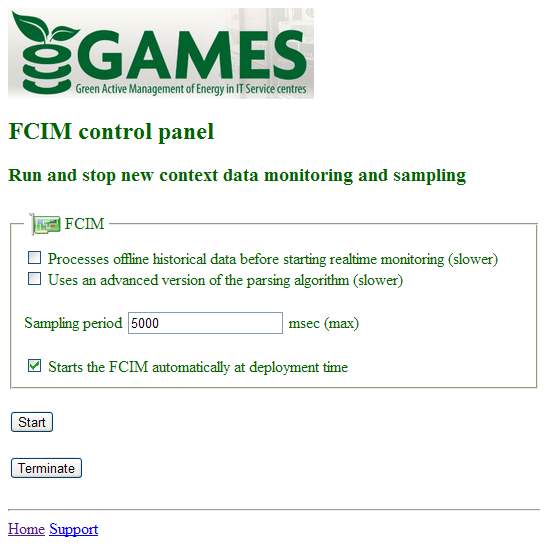 RenewNet Foundry is a repository for an integrated set of simulation components for system simulation of wind, wave and tidal energy systems.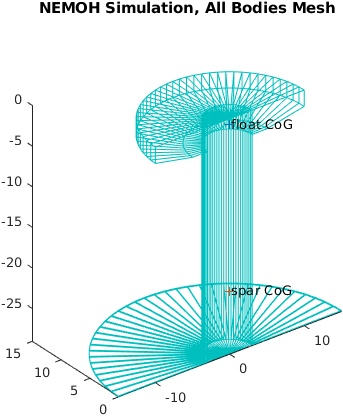 RAPSim (Renewable Alternative Powersystems Simulation) is a free and open source micro-grid simulation framework for better understanding of power flowing behavior in smart microgrids with renewable sources. It is able to simulate grid-connected or standalone microgrids with solar, wind or other renewable energy sources.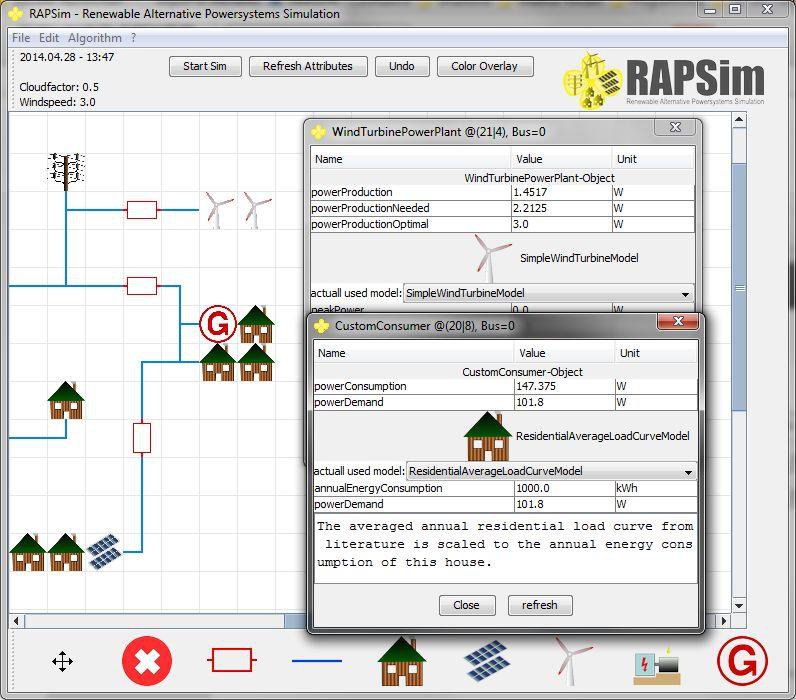 It was created to analyse the current energy usage in your home, your garage, your business, and your vehicles, and how a mix of renewable energy resources and carbon offsets (tree plantings) can support your ongoing energy usage and balance your overall carbon footprint.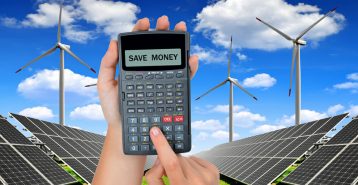 SIREN demonstrates how electricity demand may be met by a mix of renewable energy sources. Users explore potential location and scale of renewable energy sources (stations, storage, transmission) to meet electricity demand.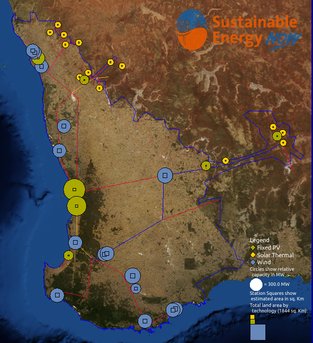 Track utility meters to see how much electricity is generated by solar panels and create charts of the meter data.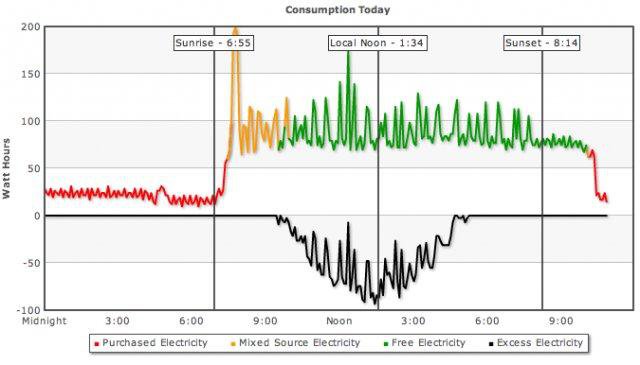 Archelios is a designing and simulation software dedicated to photovoltaics. It gives the production of PV systems and elements of economic analysis.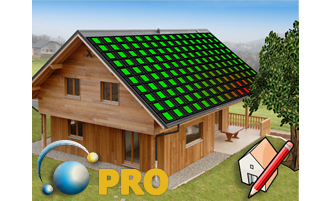 SunThink! is an INRIA Scilab-based program that assists in the good design of solar electricity systems. Its primary purpose is to facilitate the accurate, appropriate sizing of these systems to fit the specific design goals that are held for them.