Banana-soft has collected five great free tools for recovering deleted or removed files from your hard drives or memory files of any type.
Surely you accidentally deleted files of your hard drive or your digital camera, flash memory, flash drive that were very important for you ... At that moment you wonder: Can I recover them?
In this article we will make a compilation of 5 applications to retrieve deleted information from your records or memories.
Important facts to consider:
Remember Run as administrator applications!
Whenever possible, install or run the program on a different drive where the files were deleted.
Idem with the recovered files. Save them in a different unit.
Accidentally deleted an important file? Lost files after a computer crash? No problem - Recuva recovers files from your Windows computer, recycle bin, digital camera card, or MP3 player!
Recuva can recover pictures, music, documents, videos, emails or any other file type you've lost. And it can recover from any rewriteable media you have: memory cards, external hard drives, USB sticks and more!

TestDisk is OpenSource software and is licensed under the terms of the GNU General Public License (GPL v2+).
TestDisk is powerful free data recovery software! It was primarily designed to help recover lost partitions and/or make non-booting disks bootable again when these symptoms are caused by faulty software: certain types of viruses or human error (such as accidentally deleting a Partition Table). Partition table recovery using TestDisk is really easy.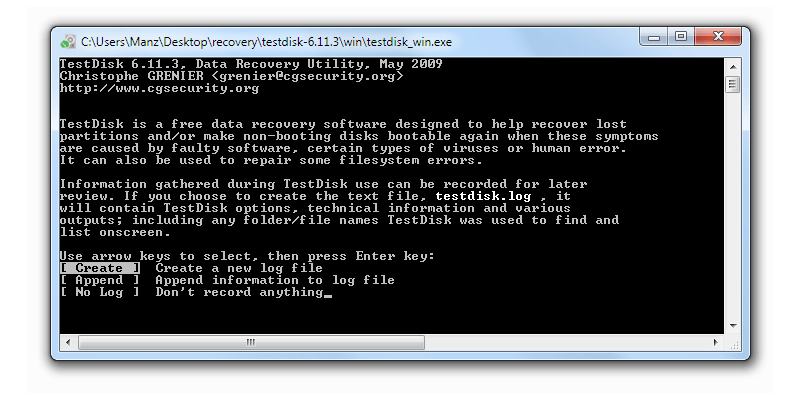 Pandora Recovery allows you to find and recover recoverable deleted files from NTFS and FAT-formatted volumes. Pandora Recovery will scan your hard drive and build an index of existing and deleted files and directories (folders) on any logical drive of your computer with supported file format. Once the scanning is complete you have full control over which files to recover and what destination to recover them to. You can BROWSE the hierarchy of existing and deleted files, or you can use SEARCH functionality to find a deleted file if you remember at least one of the following:
- full or partial file name,
- file size,
- file creation date, or
- file last accessed date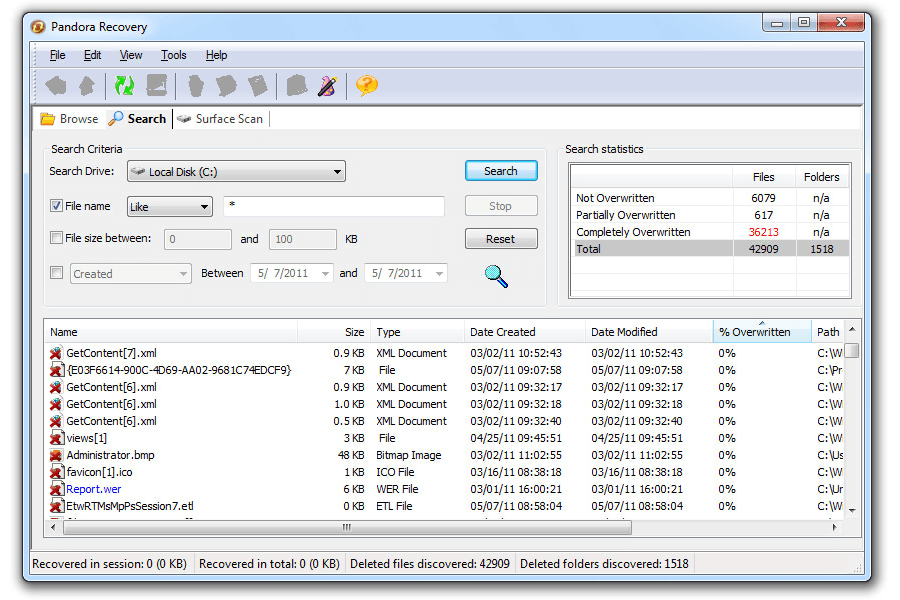 R-Linux is a free file recovery utility for the Ext2/Ext3/Ext4 FS file system used in the Linux OS and several Unixes. R-Linux uses the same InteligentScan technology as R-Studio, and flexible parameter settings to provide the fastest and most reliable file recovery for the Linux platform. However, unlike R-Studio, R-Linux cannot recover data over network or reconstruct RAIDs, or provide object copy.
There are two variants of R-Linux: one is for Linux, the other is for Windows. They are the same in their features, and differ only in their host OS.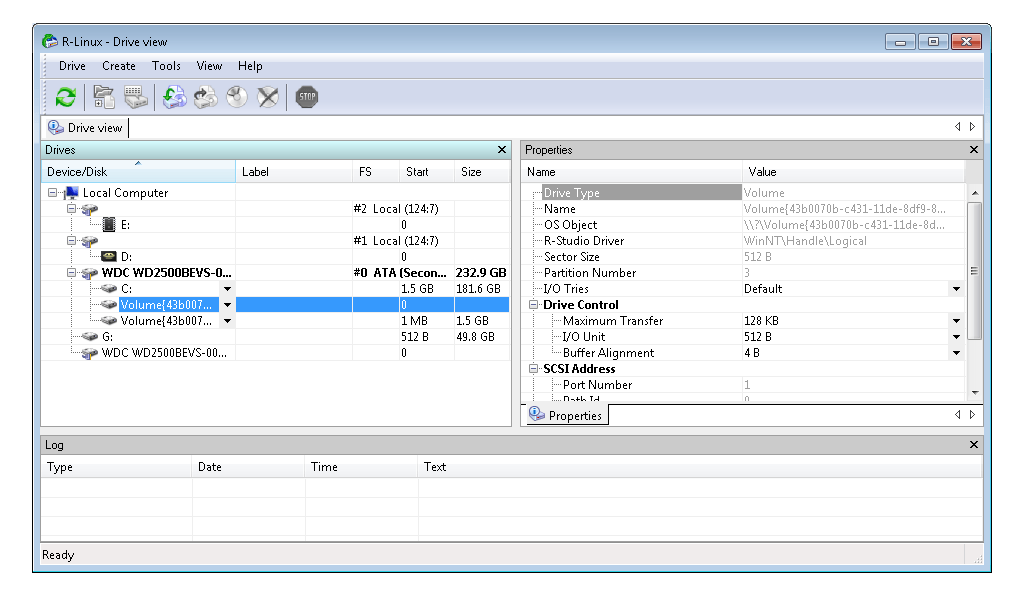 Glary Undelete is free and easy-to-use yet powerful file undelete solution for FAT and NTFS file systems.
Supports FAT, NTFS, NTFS + EFS file systems.
Supports recover compressed, fragmented and encrypted files on NTFS.
Undelete files on removable devices.
Filter by file name, file date, size, recovery state.
Supports analyzes recovery possibilities.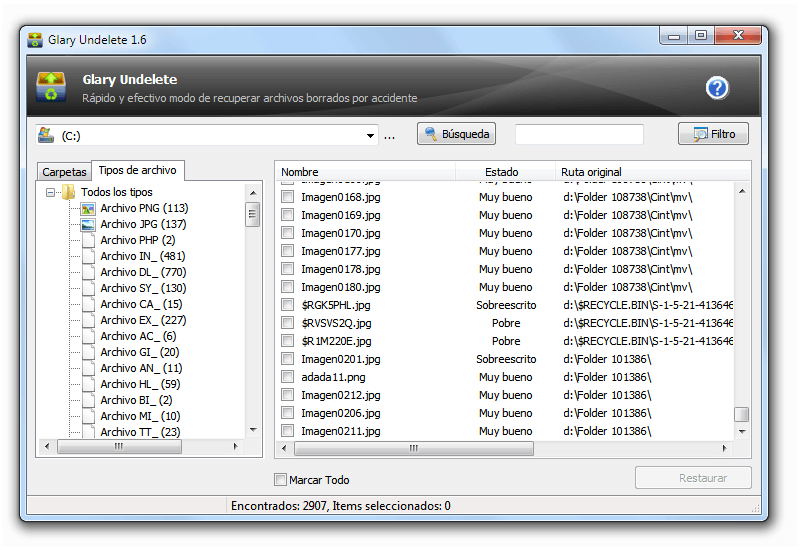 ¡Good luck! Share it if you like! ;)